WUAS officially signed the agreement with its partner the Europa-Wirtschaftsschulen in Vienna to allow the start of programmes at the EWS location.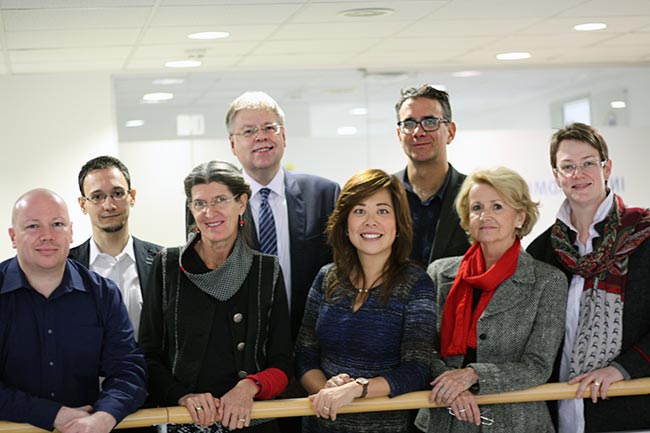 Wittenborg is already taking enrolments for its IBA programmes to start in Vienna next September.
Initially, the IBA programmes to be offered are in Economics & Management, Marketing & Communication, Logistics & International Trade and the double degree in International Hospitality Management with the University of Brighton. Later, all the bachelors programmes will be offered.
MBA will also start in September 2017.
For current hospitality students, there will be an opportunity to follow year 2 at the Vienna campus, and for all 2nd phase EuroBA students that will be their location from block 1 in 2017.
Later, all IBA students will have the opportunity to study a year in Austria and students starting in Vienna will be able to come to the Netherlands for year 2 or 3.
The agreement was signed by Wittenborg's CEO Maggie Feng, and Ingeborg Kühling-Garfield, Managing Director of EWS.
WUP 30/12/2016
by Cornelius Tree
©WUAS Press