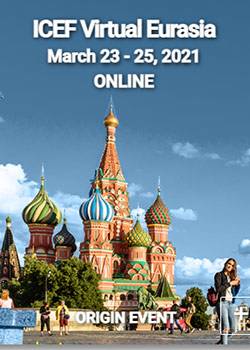 Interest among Russian Students in Studying Abroad Picking up Again
While the market for higher education in Central Asian countries is still struggling, interest in studying abroad among Russian students is picking up again. This was one of the outcomes of the recently held ICEF Virtual Eurasia event, which was attended by six representatives from Wittenborg University of Applied Sciences.
The international education event is a new ICEF addition aimed at helping institutions around the world identify new student recruitment partners and refresh existing relationships with agents across Eastern Europe, Russia, Turkey, the Caucasus and Central Asia.
Next stop: ICEF Virtual Africa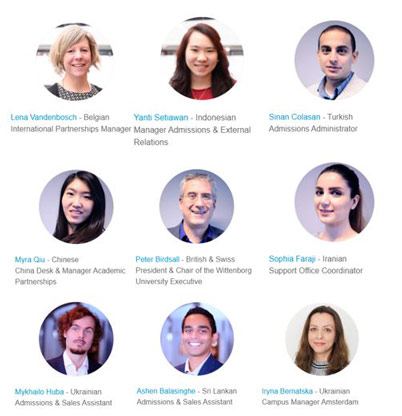 This was Wittenborg's 4th virtual event – before ICEF Eurasia, it joined ICEF Berlin, ICEF Higher Education and ICEF MENA. The next networking event will be in June: ICEF Virtual Africa. At ICEF Virtual Eurasia the Wittenborg team had 60 meetings with agents from Kazakhstan, Azerbaijan, Russia, Belarus, Romania, Ukraine, Turkey, Cyprus, Armenia, Uzbekistan and Poland. The admissions team members who joined the event were Iryna Bernatska, Mykhailo Huba, Yanti Setiawan, Sofia Faraji, Sinan Colasan and Lena Vandenbosch.
Vandenbosch said of the event: "It seems that the market for Higher Education in countries in Central Asia such as Azerbaijan, Uzbekistan and Kazakhstan is still struggling. In Russia, however, the interest has picked up and students are making plans again. What was noticeable at ICEF Virtual Eurasia was the important role that agents play when it comes to counselling and supporting students in different countries.
"For example, one agent from Russia was explaining how they now have professional coaching sessions with all their students. This is to help them to understand the profile of their students and to make sure that they are in fact applying for a programme that they want to study and not what their parents want them to.
"These sessions also help to determine whether their academic grades actually reflect who they are -  students with high grades may not necessarily be happy in a competitive learning environment just because they have high grades. Basically, they are trying to make the students happy by helping them make the right choice themselves."
Huba said: "The agents with whom I spoke were pleasantly surprised to hear that I am working from the office. They are also glad that we have a lot of flexibility in terms of the intake dates. It is also a good news for them that we apply for the student visa and that their students can come to the Netherlands when they wish to."
WUP 3/4/2021
by James Wittenborg
©WUAS Press