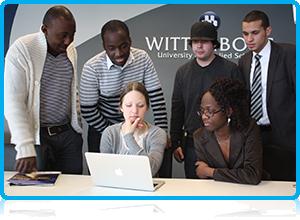 Dutch education minister, Jet Bussemaker last week announced a further round of government cuts in higher education spending, this time on internationalization services. These won't have much effect at Wittenborg.
She announced that the government would push for a merger of the Nuffic and the Europees Platform, an organisation that promotes internationalization in secondary education. This would help to cut costs. She also revealed plans to slash funding for the Neso's around the world, cutting their funding by up to a third. Another area in which cuts can be expected is diploma recognition, and it is unclear whether this means that the Nuffic will start to charge Universities for the service or if the service is to be scrapped completely. The future of the Neso Certificate for Chinese applicants to higher education institutes has not yet been singled out, however this may also be effected by the cuts.
Currently all WUAS applicant's visas are sent to Nuffic for diploma verification, a free service that results in a short report on every diploma submitted, within around 5 days. The service is very personalized and probably quite costly, and is expected to be cut or commercialized. However, Wittenborg also assesses all applicant's degrees, diplomas and certificates via its own academic qualification validation service (WAVS), using the UK Naric databases, and if the Dutch government's cuts affect the Neso validation, the University will continue using only its WAVs.
Few Wittenborg students come directly through Nesos, however the information they provide is an important source for many applicants wishing to study in Holland. If the Neso offices were to be drastically downsized or even closed, this will increase Dutch University's reliance on agencies and local representation. For smaller institutes this could be a positive development of increased local competition, however the downside is that the Netherlands will lose its ability to promote study in Holland.
The Nuffic's merger with the Europees Platform would save costs and make the Nuffic and the internationalization of higher education more accessible to secondary education. Many of WUAS's Dutch students come from UK BTEC Programmes run at Dutch secondary vocational institutes (MBO) and a more integrated approach of government support for international programmes would be sensible and more economically viable.
The current round of cuts would therefore not have much, if any effect on WUAS, or its students, being a completely international institute, however any major cut in the promotion of Study in Holland could have disastrous results for funded institutes and Dutch higher education in general.
WUP 2/6/2013
Sources
http://www.transfermagazine.nl/nieuws/onderwijs/bussemaker-bezuinigt-nog-meer-op-internationalisering