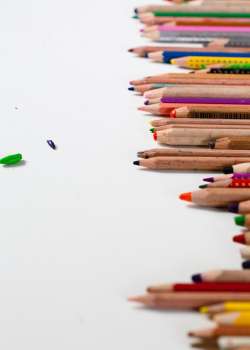 There is no Better Time to Learn a New Skill than the Present
Summer's finally here! After all those exams, research papers and group projects, it's finally time for a well-deserved, long break. I'm sure you have already made plans to fill up your time during this vacation. That's great. Have some sun and fun travelling to interesting places and doing your favourite things. You owe it to your body and mind to let your hair down, relax and be happy.
In the midst of all those activities, why not take up some useful hobbies? Now is the perfect time for you to expand your horizons and learn something new. I know, for most of us, one of our hobbies is watching movies or playing computer games. But why not do something different? Something more enriching and beneficial that can boost your portfolio and expand the list of competencies in your curriculum vitae.
Having hobbies is important because it brings us pleasure and enhances our lives. It not only allows us to acquire new skills, but also opens up doors to other opportunities. The world around us is abundant with wonderful and exhilarating activities that we can explore and be zealous about. I can't stress enough the importance of having hobbies. The benefits are manifold, not only psychologically, but also emotionally, intellectually, physically, and physiologically. Hobbies improve your knowledge, confidence and social life, help to relieve stress, teach patience and discipline, and help to prevent you from engaging in unhealthy activities like binge drinking/eating or excessive partying. Not sure where to start? Let's look at some categories of hobbies that you can try out:
Upskill with New Technical Hobbies
The advent of the Fourth Industrial Revolution, or Industry 4.0, brings with it a multitude of innovative technologies such as Robotics, Artificial Intelligence, Nanotechnology, Internet of Things and Services and Cloud Computing, which are expected to cause major changes in the labour market. Due to the emergence of these new fields, new job profiles will emerge which will require a new set of skills and job specifications. Are we, future graduates, ready to face this new, shifting job landscape? Ponder over this famous insight by former US Secretary of Education, Richard Riley: "We are currently preparing students for jobs that don't yet exist, using technologies that haven't been invented, in order to solve problems, we don't even know are problems yet".
So, what can we do about it? Diversify your skill set and competencies beyond your academic major and learn more about Industry 4.0 technologies. Pursue hobbies in computer programming and coding, website designing, robotics, nanotechnology, data and networks communication, cybersecurity and Internet of Things and Services. I understand that all these sound frightening and daunting, but believe me, they are not as bad as they sound. Look for courses relevant to the field or industry you want to enter. Even if you do not wish to delve too deep into them, at least read up or watch YouTube videos about them, so that you have some background knowledge. I'm sure your knowledge will come in handy in your next academic phase and when you apply for jobs.
Arts and Crafts
Explore your interests and pursue your creativity in art and crafts. Play a new instrument or hone your skills in painting, photography, sewing, crochet, knitting, self-defense, or any artistic skills you find intriguing. Do you know that you can even monetise your newly developed skills and creations by selling or sharing them online? Be entrepreneurial - you don't need a large capital or an office space to help launch and manage your online business. Be your own boss. Take your life matters into your own hands by building websites and sharing/selling your great creations.
Volunteer for a Great Cause
Doing good deeds can actually be a hobby. Some people just love doing philanthropic work because it teaches them empathy, responsibility and humanity. Find opportunities to do volunteer work in your community like helping out in an old-people's home, cleaning the beach, chipping in at charitable events or visiting the sick in hospital. In whichever town you're staying in, there are sure to be some organisations requiring volunteers. So look around. For those of you who are doing some soul-searching, this is definitely a hobby to take up and be serious about.
A Healthier You
Having sports as a hobby is definitely a win-win situation, in all aspects, physically, psychologically and socially. Join a summer sports team - cycling, beach volleyball, tennis, swimming, horse-riding, table tennis or any other games that you fancy. If you're not into active sports, there is yoga, pilates, golf, archery, fencing, or even chess that you can try. Summer is a fantastic time to explore these sports and see which one appeals to you most.
If you are not into any of these, don't fret. Get in the kitchen and hone your culinary skills. Dish out a full meal or a healthy dessert. Whatever it is, eating well is as pertinent as keeping yourself fit and healthy. A home-cooked meal is always so much better than store- or restaurant-bought food, and cheaper too. If cooking is not your forte, try reading or blogging. These can be fun too and they will surely uplift your spirits.
Reboot
Whether you're boosting your portfolio, or reskilling yourselves with new knowledge, remember that balance is key. Take time to relax and reenergise yourself, but do make sure to take up something new or master what you already have. There's no better time than now to do all these before the next wave of study madness envelops you yet again. You will be much more inspired and motivated when the new semester starts. If you have good hobbies to fill up your free time, then you will be less likely to have a passive or sedentary lifestyle, but instead live a more fulfilling and rewarding life.
WUP 7/8/2019
by Hanna Albdelwahab
©WUAS Press