Warm Weather and Sunny Sky Just Around Corner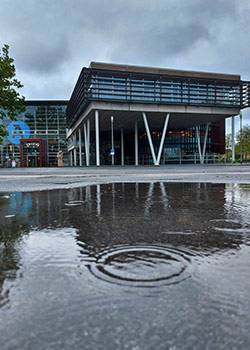 Longer Rainy Weather But Summer Is Around The Corner
The Netherlands is known for having several days of rain throughout the year, but this spring 2021 has been surprisingly rainier for the Dutch. Paradoxically, last year during the spring of 2020 while the whole country was in total lockdown, it was registered as one of the sunniest and warmest spring seasons in years. Moreover, 2020 was catalogued as the hottest year with over 280 consecutive days of temperatures above 10°C. However, these days, when people are technically allowed to get back their freedom outdoors, the rain has made its statement.
Coldest spring in 35 years
Despite spring being a rainy season, the temperatures, usually warm, have been significantly lower in 2021. In April, the average temperature was 6 to 7°C, while during May it was between 9 and 12°C.
Youngsters and foreigners new to the country might have found this weather unusual. However, the older generations may remember a similar weather situation, which happened 35 years ago! In fact, this has been the coldest spring since 1986.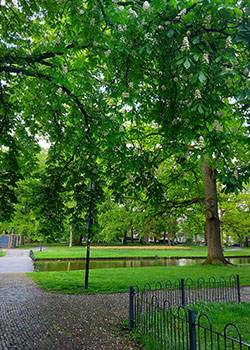 Rain beneficial for nature
Nevertheless, this rainy weather is not as bad as it seems. Arnold van Vliet, biologist of Wageningen University, said in an interview to the Dutch magazine NL Times (2021), "Nature is roughly where it should be. Fifty years ago this was normal." For him, this rainier season could be beneficial for plants, insects and other animals, but findings will only be clear after observing natures' behaviour.
As far as van Vliet has been able to study, it has been possible to notice more bumblebees compared to 2020 (NL Times, 2021), which is very positive for ecosystems as this type of insect has a crucial role in pollination of flowers and crops.
Summer coming soon
Furthermore, from this Friday 28 May, it is expected that the sun will be back to warm us all and temperatures are forecasted to reach at least 18°C, initiating the month of June with joyful sunny weather and gradually warmer days, thus welcoming in the summer season.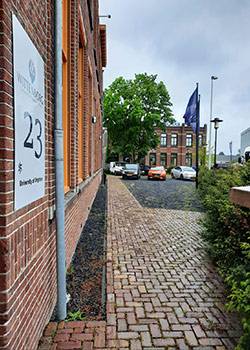 For phase 3 HBA student, Laura Serrano, who has been living in Apeldoorn since her arrival in 2019, the rain seems to have a positive impact on the surrounding nature. "2021 has been way colder than the previous 2 years I have been living here in the Netherlands. It was kind of shocking to see all the trees without foliage in April and May, but after a couple of warm days in April, like King's Day, and then followed by this rain, the beauty of nature started to bloom." These days she has been walking through Oranje Park in the centre of Apeldoorn and looking on in awe at the abundant foliage and colourful flora. To her, it looks really pretty and the smell of the fresh air is exhilarating.
For Wittenborg University of Applied Sciences, the upcoming sunny days are eagerly awaited - the perfect opportunity to test out the newly acquired 64 solar panels installed recently on the Spoorstraat building rooftop, considered to be the first step towards a more sustainable campus.
WUP 27/05/2021
by Laura Serrano
©WUAS Press