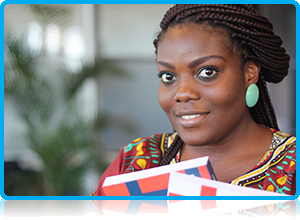 WUP 16/1/2012 - Study in Holland? Healthy Eating in Holland! - Despite recent food scandals like horse meat sold as beef, the Netherlands has been ranked as the best place to eat in the world.
Oxfam has compiled a global snapshot of the best and the worst places to eat by comparing 125 countries on data around nutrition, obesity, diabetics, food price and availability.
But while the Netherlands sits at the captain's table, countries like Chad - which ranked the worst in the world - are down in the galleys.
Though the Netherlands does not immediately spring to mind when it comes to haute cuisine, according to Oxfam it ranks top thanks to relatively low food prices, low diabetic levels and higher nutritional diversity than its European rivals. This time, France had to settle for second place when it comes to food - it ties with Switzerland followed by Austria, Belgium, Denmark, Sweden, Australia, Ireland, Italy, Luxembourg and Portugal.
Oxfam's 'Good Enough to Eat Index', as the study is called, asks four questions in evaluating countries:
• Do people have enough to eat?
• Can people afford to eat?
• Is the food of a good quality?
• What is the extent of the unhealthy outcomes of people's diets?
The 10 bottom places of the index are occupied by 9 sub-Saharan countries and Yemen.
These countries all score poor on the price level indicator, with food being much more expensive than other goods and services compared to other countries featured in the index.
"High food prices mean people are unable to maintain diets that are both sufficient in quality and quantity to keep them healthy. Diets in these countries are dominated by nutrition-poor cereals, roots and root vegetables. In Madagascar for example 79% of people's diets are derived from these sources compared to a global average of 47%" reads a press statement by Oxfam.
It's not all smiles for the Netherlands though - it scores poorly on the obesity scale. Almost one in five of its inhabitants (19%) have a body mass index (BMI) of 30. A healthy BMI is considered to be between 18,5 - 24,9.
Nonetheless, when it comes to unhealthy eating, Saudi Arabia is the big cheese. It ranked the worst for diabetics with 18% of its population suffering with this illness while almost a third are deemed obese - only beaten by Kuwait with the highest number of obese people. Obesity was the lowest in Ethiopia and Bangladesh.
WUAS offers a Master of Science in Hospitality Management that looks at the Hospitality, Hotel and Restaurant industries from an international perspective.
Source: Oxfam Novib
WUP 16/1/2012