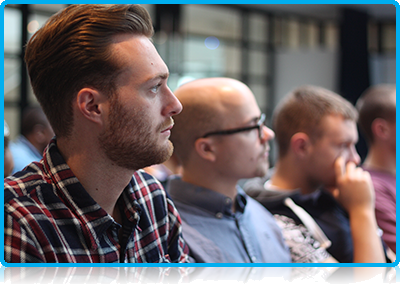 People who spend at least part of their studies abroad are more creative in solving problems, find a job quicker and often their starter salaries are higher than that of their peers. This is according to Freddy Weima, chairperson of EP-Nuffic's board of directors. EP-Nuffic is the Dutch organization promoting internationalization in higher education.
Weima recently expressed concerns about the fact that there are less Dutch students doing an internship or studying abroad compared to their contemporaries in other European countries. This came to light in a study done by ResearchNed which showed young Dutch people prefer to stay close to their families in Holland rather than seek adventure and experience abroad.
"Spending part of your studies abroad carries so much value. You meet new people and become more independent because you have to rely on your own wits to survive in a foreign environment.
The majority of students at WUAS are from abroad while its Dutch students made a conscious decision to study in an international environment.
According to the ResearchNed study the biggest obstacle preventing Dutch students from studying going abroad is a reluctance to be separated from family, friends or a partner (39%). One respondent said: "I am currently living with my parents and leaving them is already a big step. To leave them and the country will be too much for me."
Weima said many people, once they enter the job market, regret not going overseas while they were studying. From the study it appears that 70% of parents encourage their children to take a gap year between high school and university, instead of standing in their way. A further 57% even stimulate their children spend their undergraduate studies abroad.
Source: www.nuffic.nl
WUP 22/3/2015
©WUAS Press
by Anesca Smith