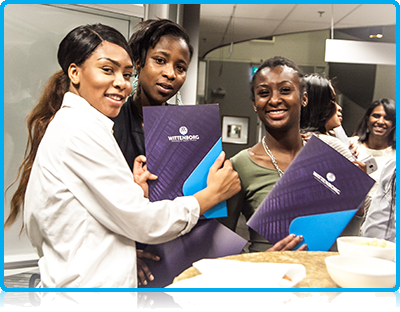 Universities offering joint study programmes and double degrees – as WUAS does in partnership with the University of Brighton in the UK – add extra value to its students on the international labour market.
Such is the belief of the Netherlands Association for Research Universities (VSNU) who is encouraging Dutch universities to follow suit. "Joint programmes contribute to the development of students' international skills. These students are then of higher value to the international labour market. The Dutch market also benefits off the widened talents of students with experience abroad," the organization said in a statement.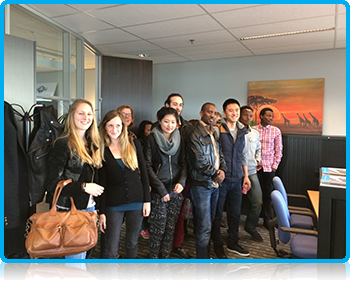 Since July 2010 Dutch institutions of higher education are allowed to offer joint training with one or more Dutch or foreign institutes.
Wittenborg has been working closely with the University of Brighton since 2007, mainly with the School of Service Management and Sport, based in the town of Eastbourne.
The partnership has now developed from what was initially a possibility for students to do their final year in the UK, to Wittenborg offering dual-taught Master of Science programmes in Apeldoorn, and developing joint research projects with its counterparts in the UK.
The current MSc programmes on offer are:
In September 2012 WUAS admitted its first cohort of international Master of Science students, followed by another intake in September 2013. The first graduates from these two groups received their double degrees the past winter from Wittenborg as well as Brighton.
In 2016, a new MSc in International Sports Business & Management will start. Applications will be possible from September 2015.
Thanks to its partnerships with other hospitality institutes in Europe, Wittenborg also offers the uniquely structured EuroBA – a 3-year Bachelor in International Hospitality Management – which allows students to study in 3 or 4 different countries during the course of their studies.
The chairman of VSNU, Karl Dittrich said: "This form of international cooperation leads to more incoming and outgoing mobility of students and international collaboration between academics, which are important objectives for Dutch universities. "
More and more Dutch universities are offering joint programmes with other universities abroad – currently there are about 220 such programmes on offer in the Netherlands. However, for the number to grow, the VSNU believes there needs to be more legislative flexibility. According to its press release the Dutch ministry of Education, Culture and Science is currently drafting legislation which gives due consideration to proposals by the VSNU to simplify current laws in this respect.
The full VSNU statement can be read here.
WUP 12/4/2015
by Anesca Smith