Reasons to Study in Holland for Serious Students!
- Great economy, and possibility to stay and work after graduation
- Multicultural, tolerant and safe society with very low crime rates
- Excellent programmes guaranteed through accreditation
- High quality of life, services and infrastructure in the Netherlands
- Great affordable healthcare system
- Affordable study programmes, much cheaper than the UK for EU and non-EU students
- Possibility for non-EU students to work 10 hours a week next to their studies
- Most Dutch people speak English!
- Work experience / internships part of the programmes
- Plenty of personal tutoring and study support
- Support for learning Dutch will help employment chances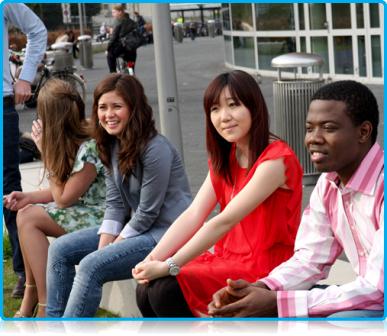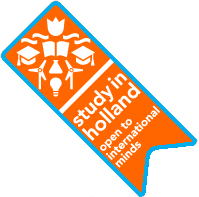 Just like the UK, the Netherlands welcomes students from around the world, and the Immigration office (IND) will generally process applications within two weeks – but students must ensure that they collect all the required documents on time, as Dutch Universities are subject to strict controls and checks with regard to non-EU student Visas, a current area of serious review for all their colleagues across the channel in the UK!
Last week visa-abuse scandals rocked the UK higher education sector, which saw 3 UK Universities have their license to recruit non-EU students suspended, together with 57 (unaccredited) private UK colleges, including the largest, the London School of Business and Finance (LSBF). Reports say that a major area of concern was attendance on courses and students working in full-time jobs, sometimes far from the actual location of their school, which in the UK is illegal for international students (at private colleges). However, the largest concern was institutes failing to pick up on "fake" TOEFL certificates, such as exposed by the BBC Panorama programme in February. Panorama reported on TOEFL testing centres in the UK that were being run by organized crime and "faking" results and certificates. This led to TOEFL being banned in the UK as an acceptable English certificate.
In the Netherlands, only accredited Research Universities and Universities of Applied Science are permitted to recruit non-EU (visa requiring) students, and this is governed by the Code of Conduct for International Students in the Netherlands, and agreements with the Immigration Service (IND). Most of these Universities are public institutes, such as Wageningen University, Leiden University, Saxion Universities of Applied Sciences, Stenden, etc and with non-EU student numbers ranging from three to twelve hundred students. There are very few private higher education institutes in the Netherlands recruiting international students to study in Holland, including Nyenrode Business University, Webster University and WUAS. Both public and privately funded institutions in the Netherlands are treated in the same way. There are currently 74 institutes on the list of the Code of Conduct.
Institutes abiding by the code must adhere to strict English language requirements (IELTS or TOEFL, or proven previous study in English) as well as monitoring each student's study progress carefully. Non-EU students in the Netherlands must achieve 50% of their European Credits (allocated to the study programme) each year. In reality this means that they must achieve 30 EC credits in order to be allowed to stay on the accredited Bachelor of Master programme.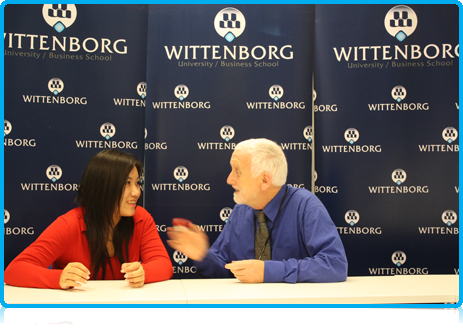 Any student following a foundation or preparation programme must achieve the full credits and pass the English examination within a year, otherwise they must leave the country. For instance, a students with IELTS 5 is permitted to follow a 1 year foundation programme in order to gain IELTS 6, the lowest English requirement for a Bachelor programme. If the student fails to achieve this, his or her visa will be revoked.
The institutes themselves arrange the study visa through the IND's Modern Migration Policy and are held to account through regular ministry inspections, which check to make sure that diploma verification has been correctly administered, that finance has been proven, and that the English language is of a required standard. The IND will also regularly check that the University has carefully monitored study progress and de-registered students who fail to achieve the minimum study credits.
WUP 2/7/2014
©WUAS Press
by James Wittenborg
References
UK Suspensions and TOEFL Report
http://www.bbc.com/news/uk-26024375 (Panorama)
Dutch Code of Conduct and Study in Holland
http://www.internationalstudy.nl/en/institutions (Code of Conduct)
http://www.studyinholland.nl/about-holland (Nuffic)
Reference for students (list of suspended Universities and Colleges)
Universities

Glyndwr University: Tier 4 licence suspended;

 University of West London: unable to sponsor new students (assigned zero

Confirmation of Acceptance for Studies)

 University of Bedfordshire: unable to sponsor new students (assigned zero

Confirmation of Acceptance for Studies).

Colleges

2. Alpha Meridian College

3. APS Computer Solutions TA Pitman Training Centre

4. Birmingham Institute of Education Training and Technology

6. Bloomsbury International UK

7. Bradford College of Management

8. Bradford Metropolitan College

9. Bristol College of Accountancy

11. Central College London

12. Central College of Studies

13. Central Cranbrook College 14. Citizen 2000 Education Institute

15. City of London Academy

16. College of Advanced Studies

17. College of East London

18. College of Excellence

22. FBT (Finance Business Training)

23. Forbes Graduate School

24. Hammersmith Management College

25. Helios International College

27. Interlink College of Technology & Business Studies

28. Katherine & Kings College of London

31. London Academy of Management and Business

32. London College of Business Management and Computing Studies

33. London College of Finance and Accounting

34. London Corporate College

36. London Premier College

38. London School of Advanced Studies

39. London School of Marketing t/a LS Business School

40. London School of Technology

41. London St Andrews College

42. LSBF (London School of Business and Finance)

43. Manchester College of Management Sciences

44. Manchester International College (International Learning Centre)

46. Midlands Academy of Business and Technology

47. North West College Reading

51. Stanfords College UK Ltd

53. Superior College London

55. UK Vocational Training College t/a UK CAT

57. West London Business College

This is the latest list as announced on 24 June and is subject to change