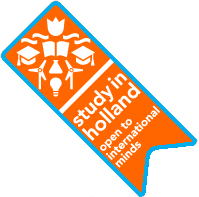 Wittenborg took part last week, in a national strategic discussion of internationalization in higher education in the Netherlands (SOI) that was held at Saxion Universities in Deventer. The meeting, one of a regularly planned meetings in which government education offices (Ministry of Education, Nuffic) meet stake holders such as the Association of (Research) Universities in the Netherlands and the Netherlands Association of Universities of Applied Sciences, and the National student organisations.
Since earlier this year, the NRTO (the Netherlands Association for Private Universities) has also been represented, through Wittenborg and its colleagues in Leiden, Webster University. Wittenborg was represented by director Maggie Feng and Karen Penninga, policy advisor to the board.
Discussions centered around a number of themes of internationalization and international education in the Netherlands, including the "make it in the Netherlands" campaign and also a new law that will make transnational education for Dutch institutes possible. Transnational education is the ability to offer complete degree programmes abroad. As it currently stands, a students at a Dutch institute must spend at least a quarter of their study period in the Netherlands. The change will mean that Dutch institutes will be able to offer their complete programmes at campuses abroad.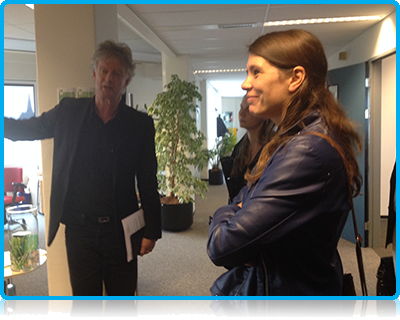 Another point of discussion is the new scholarship programme to be offered by the Dutch government. A difficult issue is that it is intended to be funded through the normal funding system which would close the door to non-funded institutions such as Wittenborg from participating. WUAS has indicated that it will seek top-level discussion with government on this issue through its membership of the NRTO (the Netherlands Association for Private Universities). Wittenborg already offers a significant scholarship programme for students from China, Indonesia, Mexico and Russia.
Chris van den Borne, Saxion's director of the international office, gave the SOI members a guided tour of the international office facilities at the Saxion Deventer campus.
WUP 29/9/2014
©WUAS Press
by James Wittenborg