NSE 2022
The next edition of the NSE - the National Student Survey (Nationale Studenten Enquête) -starts tomorrow (17 January) and will run until 13 March.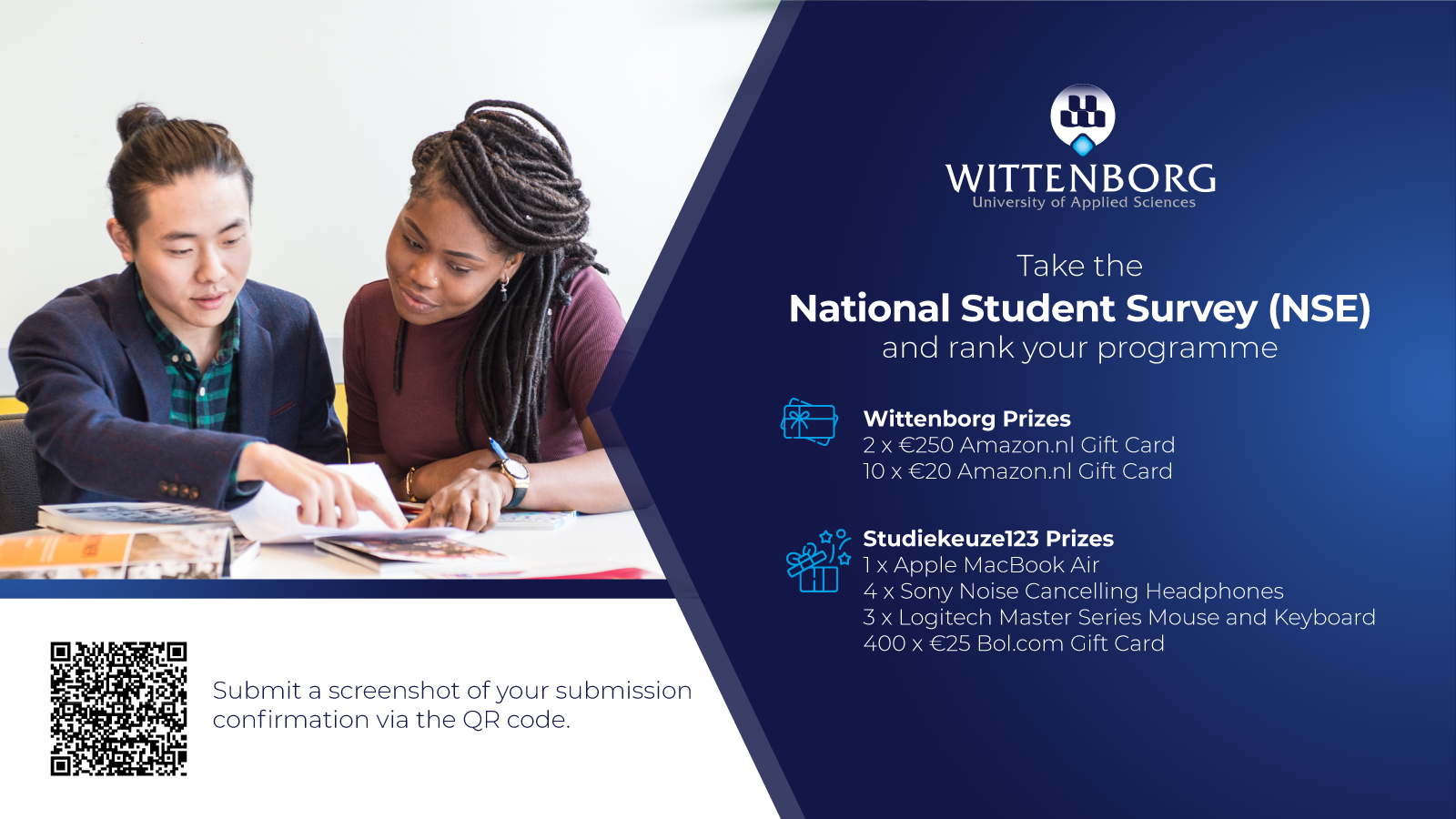 The National Student Survey, or NSE, is a nationwide survey researching students' satisfaction with the higher education course they pursue in the Netherlands. Nearly all students in Dutch higher education are invited to participate every year. The survey is conducted by Studiekeuze123, on behalf of the Dutch Ministry of Education.
Students are asked to fill out a questionnaire on various aspects of their course programme, including its content, the skills they acquire, how well they are prepared for a career, the lecturers, the information and materials provided, the study facilities offered, testing and assessment, their programme schedule, study load and academic guidance and counselling.
As Peter Birdsall, Wittenborg President & Chair of the Executive Board says:
"The National Student Survey is an integral part of the quality system of higher education in the Netherlands, however it is also a control mechanism used by the government to check the student's perception of the quality of Dutch state accredited degree programmes. With a lack of national ranking systems for higher education in the Netherlands The NSE is often used by external parties (and schools) to rank institutions."
By taking part in the NSE, students can play a part in improving the academic experience for current as well as future students of their institutions of higher education. Students will receive the link for the survey via their student accounts. All data is collected anonymously.
Wittenborg highly encourages its students to participate. Participating students can win prizes, provided by both NSE (filling in the survey automatically enrols one in the contest) and Wittenborg (see instructions in the picture).
WUP 16/01/2022 
by James Wittenborg