Netherlands to Overhaul Accreditation System for Universities by 2024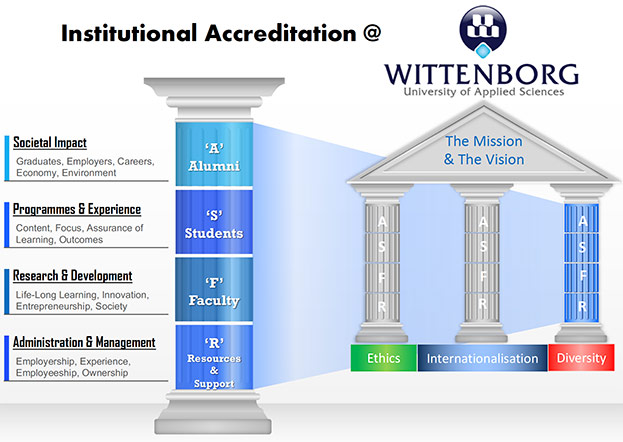 If it is up to the Dutch Ministry of Education, the Netherlands will overhaul its accreditation system for universities by 2024 with the focus on more self-regulation. Currently, the Dutch Flemish Accreditation Organisation (NVAO) accredits all programmes at institutes of higher education – whether public or private like WUAS. The plan is now to shift from programme accreditation, which is done every 6 years by NVAO, to institutional accreditation.
ScienceGuide reports that the Minister of Education, Culture and Science, Ingrid van Engelshoven, plans to send a letter to parliament detailing the ins and outs of the new accreditation system. It is foreseen that the new system will be more flexible and make it easier to work with other institutions abroad. Moreover, it is seen as an good instrument to strengthen the quality culture at institutional level.
It is foreseen that there will still be an overseeing role for the NVAO in that from 2024 they will evaluate the internal quality control systems of public universities and universities of applied sciences. But where does this leave private institutions like Wittenborg?
According to a presentation by the department given to members of the NRTO – the body that represents Dutch private universities of applied sciences in both quality systems development and as spokesman to government and other stakeholders – there are three options for private institutions in terms of accreditation: either institutional accreditation becomes compulsory or they are excluded from the new system and continue with the programme accreditation system. A third option is that institutional accreditation becomes voluntary and those who do not opt for it can use the old system.
Wittenborg's chair of the executive board, Peter Birdsall, said the university of applied sciences is in favour of the third option. He said the biggest threat would be to end up with a two-track accreditation system – one for public institutions and one for private. "This would be a death blow for international recruitment by private institutions."
The NRTO plans to send its official response on the matter to the ministry after consulting with its members.
WUP 13/11/2020
by Anesca Smith
©WUAS Press