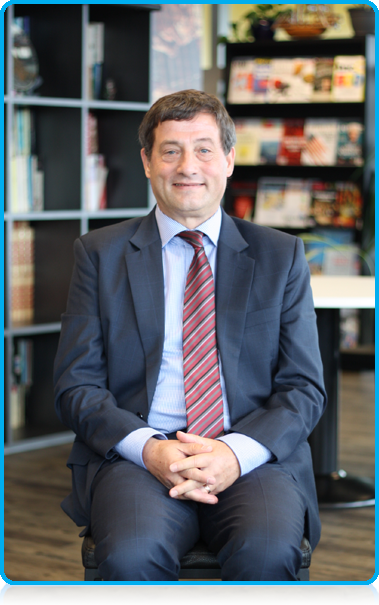 By means of a 'master class' the Veluwse Onderwijsgroep (a group of primary and secondary schools in Apeldoorn) has launched its Academy (to share knowledge and help teachers to further professionalise). I had the privilege of attending this gathering on behalf of Wittenborg.
Mathieu Weggemans talked about how today's students behave in a way which substantially differs from the older generation. He explained this by referring to Maslow's hierarchy of needs. Although this theory was not unknown to me, I was motivated to look into it again.
According to Maslow, the final level of psychological development can be achieved when all basic and mental needs are fulfilled and actualisation of the full personal potential takes place. The young generation in many places on earth seems to have reached that stage. Work – when boring – cannot be traded off anymore against a wage payment; work should be exciting and contributing to one's self-fulfilment.
The world of Internet plays an important role in it. 'Water and gas' are taken for granted, but good Internet facilities are of paramount importance. Personal achievement goes together with a sharing of knowledge and experience. Exclusiveness based on whatever hierarchy is continuously challenged. The young generation can accept its own human nature stoically, with all its limitations. It is similarly acceptant of others, and generally lack prejudice.
People who have reached self-actualisation have a number of common traits. They embrace reality and facts rather than denying truth. They are spontaneous. They are focused on problems outside themselves.
Dr Teun Wolters
31 January 2012