In preparation for the launch of the International Master programmes , (MSc International Event Management and MSc International Tourism Management), to start on the 3rd September 2012, University of Brighton coordinator Chris Dutton visited WUAS today, and together with colleague Joyce Webber, a learning technologist from the University. The aim of the School of Service Management's visit was to introduce Wittenborg staff to Student Central, the University of Brighton's Virtual Learning Environment (VLE) which is based on Blackboard. WUAS has been using the alternative, Open Source VLE Moodle, since its early days of 2004, and staff in Apeldoorn will have to learn how to recognise the similarities and differences between the systems before the new academic year starts in September.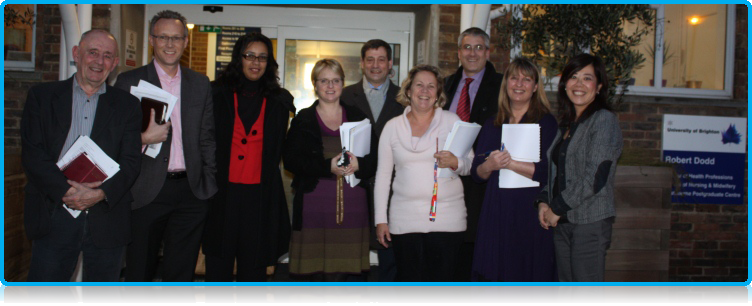 The aim of the WUAS IT department will be to provide students with as much user interface integration as possible, between the Moodle experience and its Blackboard comparison. Web programmers at Wittenborg are looking at various options that will be able to present students on the joint programme with a unified 'look'.
Staff at Wittenborg has also been introduced to the substantial online resources provided by the University of Brighton's online library, and students on the Master programmes at the School of Service Sector Management's International Event Management and International Tourism Management will enjoy the benefit of a state-of-the-art online resource facility.
WUP 10/5/2012
Did you know that Wittenborg is looking for an international student graduate who would be interested in working at Wittenborg? Can you programme in PHP, and do you have knowledge of MYSQL and Apache? Contact us here…Application form for Working @ Wittenborg