Saxion Lecturer now MSc Student at Wittenborg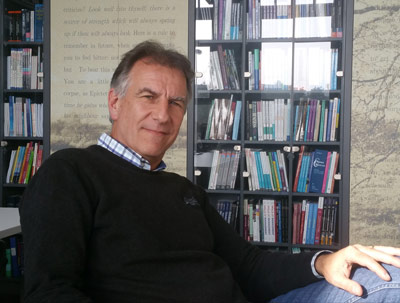 New MSc student, Theo Nagel, is a shining example of lifelong development.
Nagel has worked for about 40 years in the tourism industry and for almost 10 years as a lecturer to MBA students at Saxion University of Applied Sciences in Deventer. This autumn he enrolled at Wittenborg as a part-time student for its MSc programme in International Tourism Management, although he continues to guest lecture at Saxion and other institutions. In addition he owns a company TDI Travel & Incentives and works as an independent consultant for companies in the travel trade.
Why did you decide to do a master's degree?
"I wanted to combine the years of experience I have in the industry with academic excellence. I think there is a gap in understanding tourist behavior and responding to their needs as a sector. The key words for me are innovation and client understanding."
Why study at Wittenborg?
"Pure luck! There are not many institutions that offer a master's degree in tourism management and even less that offer it part-time. I met with Wittenborg's admissions officers over the summer and was impressed with their professionalism."
What is it like being a student after years of being a lecturer?
"Obviously, I have a lot of experience so sometimes I have to bite my tongue and remind myself that I am here to learn!"
What has been his impression so far after attending some lectures this week?
"We have an international classroom so it is great to hear about other people's experiences and what motivates them. The lecturers (from Brighton University in the UK) are also very open-minded – I had thought they would be too British!"
What is his favourite travel destination?
"I could go half-way around the world to a five-star hotel or visit a small bed-and-breakfast right here in Holland – it is not about the destination, it is about the quality of the experience."
WUP 8/11/2017
by Anesca Smith
©WUAS Press