Research on Supplemental Education Programmes
WUAS has been commissioned by the city of Amsterdam's Department of Youth and Welfare to conduct research and write a report on the effectiveness of supplemental education programmes in Amsterdam Zuidoost. The report will focus on one organisation in particular, Buurt Talent Ontwikkeling (BTO - Neighborhood Talent Development) a social enterprise that offers homework support to students whose parents lack the financial resources or skills. BTO has grown from 30 students to more than 300 students in less than 10 years. They currently have more than seven locations and are considering expansion. The organisation was founded by sisters Lydia and Mierelle Seerdorf, social entrepreneurs who are familiar with the neighborhood and ready to face the challenges surrounding education in a resource poor-environment.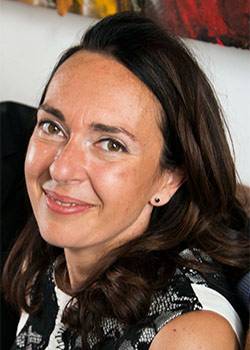 High Number of Students with VMBO and HAVO Advice
The research will be led by Senior Lecturers Amy Abdou, Dr Dadi Chen and Andreas Ooijer. Abdou and Chen will write the report, while Ooijer will help conduct interviews with the key stakeholders.
The main aims of the learning support given by BTO are to improve the children's school results and contribute towards their general development. They conduct lessons every day of the week for school children between the ages of 6 and 13 years. They also offer language, sewing and computer lessons for the parents and organise special meetings for parents to share information regarding the education system as well as their children's progress in the learning process.
The objective of the research is to measure the impact of Buurt Talent Ontwikkeling (BTO) on the students' final study advice as they exit primary school. The final study advice determines which track of secondary school students will follow. In recent years, two schools, Onze Wereld and As-Soeffa, serviced by BTO, saw a higher number of students exiting with VMBO and HAVO advice and a significant reduction in Practical and Special Education.
If the BTO programme is innovative and effective, it would be helpful from a policy perspective to understand why it works, what is innovative about its approach and how it can be implemented on a wider scale in the Netherlands. Abdou commented that the city of Amsterdam recognises the importance of small to medium-sized enterprises (SMEs) as an essential growth strategy in job creation and poverty alleviation.
Comparative Analysis
Wittenborg will evaluate BTO's results, their innovative approach of involving parents in the process and the sustainability of their business model. While the commissioner of this research has asked for a study of BTO, Wittenborg researchers felt that a preliminary interview with a comparable organisation would help give a broader context on the challenges and opportunities. Researchers spoke with city managers who are familiar with these types of neighborhood initiatives and the challenges social entrepreneurs face. This led to an interview with the founders of The Sky's the Limit, a similar educational enterprise in Amsterdam Zuidoost. The preliminary interviews with stakeholders helped shape the research design and the selection of a theoretical model.
Data collection will be conducted in three phases, with phase 1 looking at present literature on after-school programmes, phase 2 involving quantitative data collection on schools' exit streams and phase 3 involving qualitative data collection with stakeholders in the organisation. For quantitative and qualitative data collection, questionnaires will be administered to current and graduate students from BTO as well as their parents, while one-to-one interviews will be conducted with students, programme makers, city managers, and other stakeholders.
Involvement of Students
What is interesting about this research is that students from the Wittenborg Amsterdam campus will be involved in the research design, literature review, interview process and data analysis. Because of the diversity of our student body, the researchers can offer the interviewees the following language options: Dutch, English, French, Spanish, Papiamento, Yoruba, Twi & Arabic. This is highly appreciated among the population of parents that is comprised of many first-generation migrants.
Involving students in any research has always been Wittenborg's philosophy as it not only helps to accentuate students' learning, but it also enhances their research skills and knowledge about businesses and community. More importantly, it gets students to apply their knowledge learned at Wittenborg in real-world applications. As Abdou commented, "In this project, Wittenborg lecturers and students are given the opportunity to work with the city of Amsterdam to examine the effectiveness of social enterprises to address social inequality. It allows us to apply theoretical frameworks to understand how a social enterprise can help address educational parity."
WUP 21/11/2020
by Hanna Abdelwahab and Amy Abdou
©WUAS Press