Relief for Nigerian Students in Holland and Abroad after Central Bank Issues New Directive on Foreign Exchange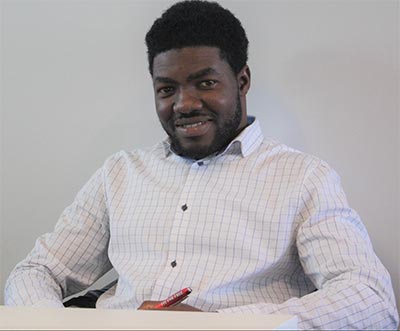 Nigerian students at WUAS have expressed relief about the decision by Nigeria's Central Bank (CBN) to provide additional foreign exchange to students to pay study fees and other expenses abroad after suffering a shortage of Forex for almost a year, resulting in long waiting times.
The admission staff at Wittenborg also welcomed the decision. Student Registrar, Santosh Aryal, said many students had outstanding payments due to the difficulties they experienced in obtaining the currency. "Many students were affected so I am happy that it has been resolved."
Of the 68 different nationalities currently studying at Wittenborg, Nigerian students are the 4th highest number.
One of the students, Mukadas Kolawole Alashe, said after the directive of the federal government that the exchange rate of the parallel market (the black market) dropped drastically and the value of the local currency also appreciated against foreign currency. "It gives us hope that the government has made the right decision to ease the difficulties that the Nigerian students abroad are facing.
Mukadas, doing an IBA in Information Management at Wittenborg, is currently in the final phase of his studies. He continued, saying: "However, the uncertainty is very high considering the sustainability of the Nigerian government's policies, the unnecessary bureaucracy by the Nigerian banks and the stability of the exchange rate, which has been fluctuating due to the oil price and internal problems we are facing in Nigeria. I strongly believe if this new policy is upheld for a long period, there would be less difficulties for Nigerian students abroad and it will encourage more Nigerians to continue with their studies abroad without facing the problems we are facing now."
The CBN issued a press statement recently, explaining it would reopen sales of foreign currency to cover overseas tuition fees and personal travel expenses for students.
"The CBN will immediately begin to provide foreign exchange to all commercial banks to meet the needs of both personal travel allowances (PTA) and business travel allowances (BTA) for onward sale to customers. All banks would receive amounts commensurate with their demand per week, which would be sold to customers who meet usual basic documentary requirements.
"Similarly, the CBN would meet the needs of parents, guardians and sponsors who are seeking to make payments of school and educational fees for their children and wards. Such payments must be made by commercial banks directly to the institution specified by the customer." That means, students will not be given cash to make the payments – the banks will directly make the payments.
The CBN said it would ensure that this process was as smooth as possible for as many customers as possible to get the foreign exchange they genuinely demand.
WUP 2/3/2017
by Anesca Smith
©WUAS Press