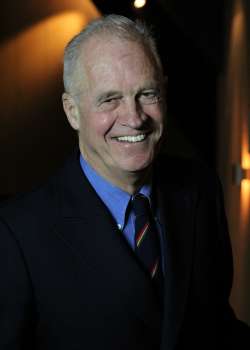 Remembered Fondly by Colleagues
The passing away of one of Wittenborg's most popular invigilators, Jan Kruitbos, was met with sadness by staff and students alike this week. Kruitbos, 71, worked at Wittenborg for 10 years and was a familiar face during exams and university events like the bi-annual staff dinners. A private service was held for him on Monday.
Wittenborg's chair of the executive board, Peter Birdsall, expressed his condolences and informed students and staff in a message that Kruitbos passed away unexpectedly last week after a short period of illness.
"Jan worked for Wittenborg for 10 years, having started with us in Deventer in 2009. He was an important member of the team of Exam Invigilators, ensuring that all examinations are carried out fairly and squarely at WUAS. Many of you who have either taken examinations or worked with the examinations system will have known him. Jan was an extremely friendly person who was committed to Wittenborg and its students. Our deepest sympathy goes out to his family and friends and we shall miss him dearly."
"When he spoke to you he was right there! That is a rare quality in today's busy world"
He was also remembered fondly by academic staff, like Daniel O'Connell, who said: "I remember him with affection ... he always had a smile for you, even early in the morning when I wanted to growl! It did not work with him, and he would still smile. Also, when he spoke to you, he looked at you and was right there! That's a rare quality to find in today's busy world."
WUP 19/06/2019
by James Wittenborg
©WUAS Press