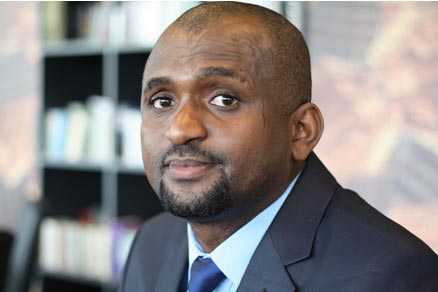 Students at WUAS conduct scientific research that spans across many areas – including topics which address present-day challenges.
Which is exactly what Nigerian student Stanley Okoli had in mind when he investigated what impact the increased use of robotics has on organisational growth and human resources in manufacturing - specifically the automobile industry.
To make a qualitative analysis he did extensive interviews with managers and workers at Innoson Vehicle Manufacturing, a young Nigerian automobile company and Africa's first indigenous car manufacturer.
Stanley recently presented his findings at Wittenborg, which was coincidentally announced last year as one of the education partners in a project advancing robotics technology in the east Netherlands. The project aims to strengthen the country's smart industry and create employment.
Stanley's findings indicated that robotics necessitates a restructuring of skills in the working environment. It identified the nature of job roles and competencies that will emerge from increased implementation of robotics in the automobile industry.
"Robotics is used for all sorts of purposes in the automobile industry – from welding and painting to car assembling. They keep down costs and work efficiently. So while robots simplify production processes and reduce manufacturing costs, it doesn't mean humans are made obsolete. Companies just need to figure out what skills and knowledge employees need for effective collaboration with robots," Stanley said in his presentation.
"The study suggested several ways to bridge this gap of knowledge: retraining of existing staff, reviewing company policy and sponsoring robotics-aligned education, among other things. While some conventional job roles will be retained, the bulk of jobs which require repetitive tasks will be greatly reduced. Skills and competences around heuristic, artistic and cognitive functions will be highly sought after. Therefore, jobs in the IT development, software and machine coding, robotics engineering, and so on, will become more important."

Stanley was commended by the coordinator of Wittenborg's School of Business, Dr Rauf Abdul, for selecting a "cutting-edge topic" for his graduation assignment.
WUP 9/6/2017
by Anesca
©WUAS Press