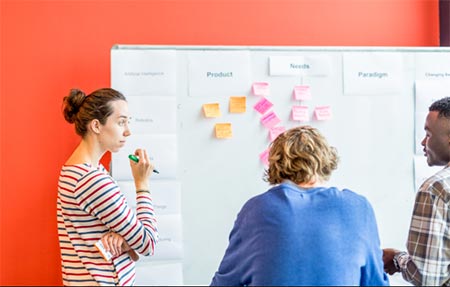 Non-EU students and researchers in the Netherlands are now officially allowed to form their own start-ups while studying.
This is good news for all students doing a broad business degree at WUAS who wish to start their own companies – especially its Amsterdam students doing an IBA (Bachelor) in Entrepreneurship & Small Business.
The decision, which is valid from 1 April 2017, was published in the Government Gazette on 4 April.
"The cabinet wants to give students from outside EU the opportunity to start their own companies alongside their studies in order to stimulate the formation of innovative start-ups. However, studying should still be their main priority and the basis for granting a study permit. Hence, activities relating to self-employment should not be in lieu of study progress. The IND will be monitoring this," the gazetted notice warns.
Currently, non-EU students can only work for a maximum of ten hours a week or, instead, work full-time during the summer months of June, July and August. The latest changes allows them to form a start-up alongside the permitted working hours.
Residence permits issued after 1 April 2017 will reflect the change in regulations. Those students whose permit was issued before 1 April will have the right to transitional arrangements, which means they are also allowed to work as entrepreneurs.
WUP 6/5/2017
by Anesca Smith
©WUAS Press