New Students Represent 17 Different Nationalities
New Students Represent 17 Different Nationalities
WUAS welcomed its last group of new students for the 2018-19 academic year at its campus in Apeldoorn this week. The university's multiple entry-date system allows for 6 student intakes per year. The next entry date will be on 26 August 2019.
The group of 38 students represents 17 different countries - Germany, Vietnam, South Africa, Iran, Zimbabwe, Russia, Austria, Nigeria, India, Pakistan, China, the Netherlands, the Ukraine, Bangladesh, Cameroon, Brazil and Sri Lanka. Eight of the new students will study at Wittenborg's Amsterdam campus.
The new intake is comprised of IBA and master's degree students as well as students following Wittenborg's Foundation Phase programme, which prepares them for undergraduate and postgraduate studies. About 25% are master's students doing either an MBA or Wittenborg's new Master in Business Management (MBM) with its 8 specialisations. Unlike an MBA, the MBM does not require a minimum of 3 years' work experience from applicants.
One of the new students, Tendekai Chipfumbu from Zimbabwe, said the adaption has not been too harsh as he is used to living and traveling abroad. Among other places, he has stayed in the UK and China and learned to speak Mandarin in six months. The next language he will take on is Dutch.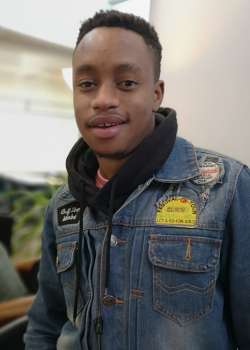 "I love the Netherlands and the diversity it offers." He is one of four new students who will do an IBA in Financial Services Management. "Zimbabweans are good with numbers," he says.
The group attended three days of Introduction Week activities and will start with classes on Monday, 20 May.
WUP 21/5/2019
by James Wittenborg
©WUAS Press