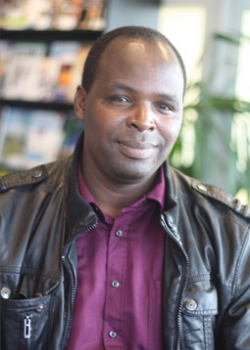 Assist in Improving Quality and Performance of Lectures
Wittenborg has announced new roles for two of its senior lecturers, George Bosire and Adeyemi Banjo.
Bosire, who is currently pursuing his PhD in supply-chain finance, will be the new Coordinator: Development in Teaching and Administrator of Graduation Assignments/Final Project. Up until now he has been teaching finance modules to IBA students and assuming duties as process tutor. Bosire is from Kenya and joined Wittenborg in 2015.
His new tasks will involve improving the quality and performance of lecturers in general – leading the peer view of current teachers and training of new teachers. He will also work on improving the current administration of the Graduating Assignment (GA) that students have to complete, and play a supporting role in accreditation procedures.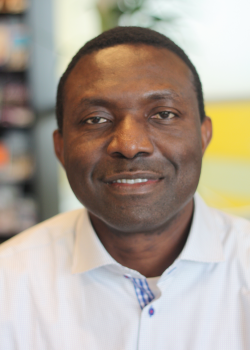 Banjo (MSc, MBA) will serve as the Head of Process Tutoring. He joined WUAS in 2010 and hails from Nigeria. Wittenborg's HR officer, Lina Sergio, said besides lecturing, Banjo was an academic supervisor and work placement supervisor for IBA students.
He will now work on reviewing and updating module guides, managing and coordinating the marketing modules, check all exams in conjunction with Bosire and serve as MBA process tutur along with the Head of the School of Business, Dr Rauf Abdul. Aside from that he will also sit on the Exam Board and the Education Board.
WUP 24/1/2018
by James Wittenborg
©WUAS Press