International Students in the Netherlands bring at least 740 million euro per year to the nation's coffers, according to a report published by the Netherlands Central Planning Office. The estimate has been made on the presumption that one in five international students stays working in the Netherlands after graduation. State Secretary Halbe Zijlstra sees possibilities of increasing the value of International Students.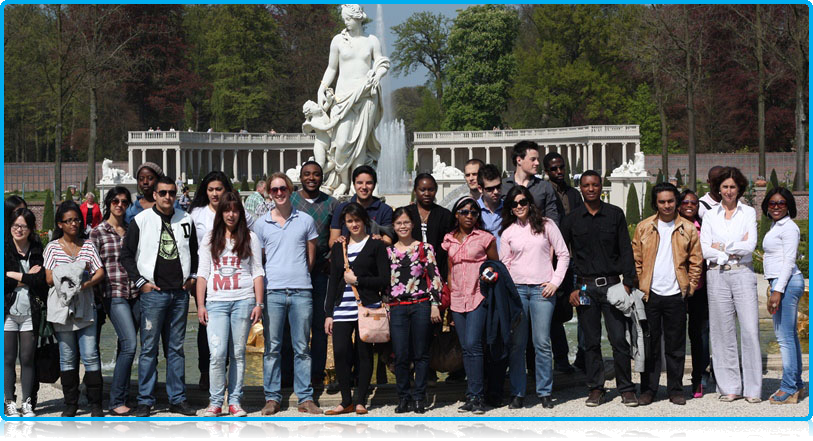 The research was undertaken after a request from parliament to establish the current economic effect of international student mobility. The report is positive regarding the real turnover generated by international students participating in the job market after graduation; however the researchers found it difficult to pin point a value to the improved quality of higher education, and better foreign trade relations as a result of international student mobility.
What is not included in the report is the turnover generated yearly by 50,000 international students in the Netherlands. As has been stated in the past, international students bring economic activity with them, estimated at being up to 20,000 euro per year. Even a conservative estimate, taking into account European Students, who are funded, and the 6 thousand outgoing Dutch students, an immediate effect to the economy could be as much as an additional 500 million euro per year.
According to the Nuffic's Transfermagazine, State secretary Zijlstra sees an opportunity to increase the revenue by increasing the possibilities for international students to stay and work in the Netherlands, by increasing the awareness of the "Search Year" and improving the Alumni Networks of Dutch Higher Education institutions. He has asked for further research to be done, looking at how the Netherlands can increase the chance that its international students will stay and work in the economy.
Zijlstra repeated his view that the quality of international students the crucial factor is and for this reason he wants to give the Universities the power to select their students for a balanced international classroom, and in the future, accreditation / visitation panels will look critically at the international classroom, and the introduction of higher language requirements and "intake interviews.
At WUAS the high language requirement and the use of intake interviews has been common practice for a number of years, and being small and internationally managed, the true international classroom has easily been reached. Wittenborg looks forward to the larger institutions following its lead in this, and is pleased that the government is stimulating international students to stay and work in the Netherlands economy.
WUP 21/05/2012
Article on Transfermagazine (in Dutch): http://www.transfermagazine.nl/nieuws/onderwijs/schatkist-profiteert-van-buitenlandse-studenten
CPB Report: http://www.cpb.nl/sites/default/files/publicaties/download/cpb-notitie-18apr2012-de-economische-effecten-van-internationalisering-het-hoger-onderwijs.pdf