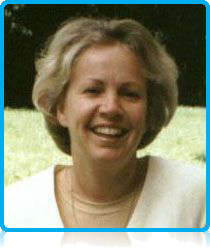 Wittenborg has been pleased to welcome Dr Angela Benson PhD, MA, BA, FHEA, FRGS, Principal Lecturer at the University of Brighton. Angela has started the first part of the MSc International Event Management module Final Project and Research Methods, jointly taught with Wittenborg's head of Bachelor programmes, Mr Rauf MD, MBA, MSc.
Biography
Dr Angela M Benson is a Principal Lecturer in Tourism at the School of Service Management, University of Brighton where she has been since January 2004 having previously held the position of Senior Lecturer at the Southampton SOLENT University (1995 – 2004).
In 2010 Angela was made an Adjunct Associate Professor at the University of Canberra, Australia. Prior to her career as an academic, she worked for 13 years in leisure and recreation, managing a range of facilities and events.
Her research area of volunteering primarily falls into two key areas:
Volunteer Tourism - much of this research has been conducted with collaboration from organisations in the UK volunteer tourism sector and is a continuation of her PhD research. As a result of this research she became the Founding Chair of the Association for Tourism and Leisure Education (ATLAS) Volunteer Tourism Research Group;
Volunteers at Mega Sport Events - this second area of research has been in association with Australian and Canadian colleagues. The International Paralympic Committee (IPC) has approved our research twice (Vancouver 2010 and London 2012).
Angela has published over 20 articles and chapters in the areas of Volunteer Tourism, Volunteering at Mega Events, Best Value, Sustainability and Research Methods.
WUP 05/10/12
Source: http://www.brighton.ac.uk/sasm/about-us/contacting-staff/academic-staff/amb16/