New Hotel School Programme in Apeldoorn! - Alderman Johan Kruithof launches the European Academy of Hospitality Management's new logo at WUAS's campus.
The EuroBA, a three year Bachelor (Hons) degree programme in International Hospitality Management is offered by a consortium of 6 European Hotel, Hospitality and Management Schools, based in 6 different European countries. The EuroBA consortium, now known as the European Academy of Hospitality Management, was instigated by the University of Brighton, and its partners during the past two years, and has required a careful alignment of programmes, progression agreements and education cultures! During the launch, Alderman Kruithof unveiled the new logo of the Academy, one chosen by voting students at each of the institutes last summer. A website portal has also been created to help promote the programme, featuring each of the participating institutes.
The participating institutions are :
- Ecole de Savignac (France)
- Centro Superior de Hosteleria de Galicia (Spain)
- Angell Business School (Germany)
- Business & Hotel Management School Lucerne (Switzerland)
- WUAS (The Netherlands)
- University of Brighton (United Kingdom)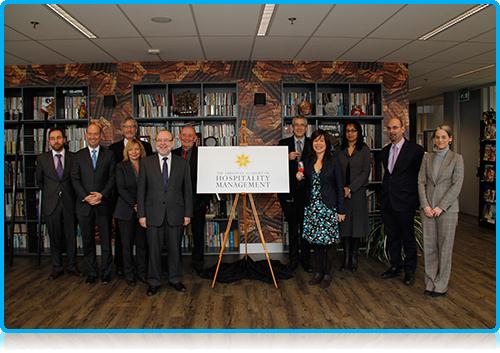 Each of the institutes offers at least one of the three years of this very special programme. Students are expected to study each of their years at a different institute - therefore in a different country, giving them a truly European experience – hence its "EuroBA" nickname! Successful students will be awarded a Bachelor of Arts (BA Hons) in International Hospitality Management by the University of Brighton.
Students follow a programme that prepares them for a management career in an international hotel and hospitality setting, and at a number of the institutes the emphasis is on hotel and culinary skills whilst at other institutes, such as Wittenborg, broad business management skills and diversity within the industry are often a main focus. The programme offers students the chance to choose different approaches and focus from the different institutes.
WUAS is pleased to be able to offer students the chance to study years 1 or 2 in Apeldoorn. Its first year will be open to direct entry students, from around the world who will then be able to progress to one of the other institutes. Its second year, from 2014, will accept students coming from the other participating European partners. Students who have studied a complete year at Wittenborg (80 EC Credits) are also entitled to return to Apeldoorn after their 3rd year and complete and defend their dissertation (20 EC Credits) according to the requirements of the Dutch degree, and if successful also receive a Bachelor of International Business Administration in Hospitality Management (BBA).
Hotel School Education in Apeldoorn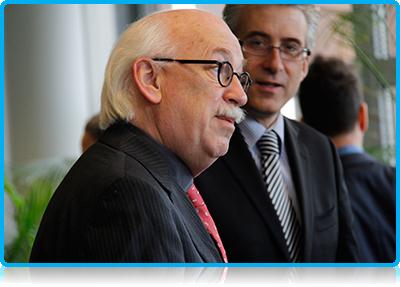 Apeldoorn already has a tradition of hospitality management education and boasts one of the national hotel schools, with a four year HBO diploma in hospitality management. The three year EuroBA adds a new dimension to the hotel school education offered in Apeldoorn, bringing students from other European countries to the town for a year. The EuroBA will give the adventurous and internationally minded Dutch student an opportunity to start their studies in Apeldoorn then spend one of each of the next two years in a different country, gaining a worldwide recognized Bachelor of Arts in International Hospitality Management before returning to Apeldoorn to complete their Dutch IBA in Hospitality Management at Wittenborg – and who knows maybe even finish off with a Masters degree in International Hospitality Management, Event Management or Tourism!
WUP 15/3/2013
© WUAS Press