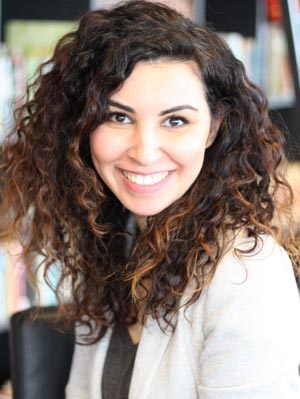 Wittenborg's senior communications officer, Sinem Gulsen, re-joined the company after an absence of 6 years. In an interview she discusses her work and describes her experience of being of Turkish descent in the Netherlands amid strained relations between the two countries.
What is your career background?
After my studies I started working as a recruitment coordinator for an employment agency. After a while I joined my husband's translation company and did project-management, PR, communication and translations. In the meanwhile, I passed my exams at the Netherlands Association of Interpreters and Translators and became a certified Dutch-Turkish translator. I started working for Wittenborg in 2005 in its international office, doing management assistance, marketing and public relations. I left in 2010 but never felt 'away' from Wittenborg, always keeping in touch and feeling part of the team. I re-joined in 2016.
What does your job entail?
I edit and design marketing material but also supervise website content, write brochures and press releases. I also make sure outgoing communications in letters, etc., are consistent with Wittenborg's identity. Furthermore, I am researching the efficient usage of internal communication tools like using appropriate software. The idea is to identify what is useful for Wittenborg staff and how people can get the most out of it.
You were born in the Netherlands, but are of Turkish descent. How does that inform your life here?
I was born and raised in the Netherlands, so I am Dutch with a Turkish bloodline. I am very familiar with both cultures. I can say I collected the best of both cultures and integrated that knowledge in my own world, which has evolved into my own identity.
Have you ever been discriminated against because of your Turkish background?
I have never felt discriminated against in any way and I have never felt like a foreigner, as I am not. I was born here and the Netherlands is and has always been my home. Even now, with the current tension, I have not experienced any negativity against me.
You are also a mother. How do you balance work and personal life?
With lots of love and laughter and managing your time well. I try my best.
What do you do in your free time?
Besides spending lots of time with my children, I like watching movies, reading, eating good food and long walks. Having a good chat with friends about life is also a favourite pastime.
What are your ambitions for yourself?
I just started an MBA programme at Wittenborg – I believe in life-long learning. There is always room for improvement – the sky is the limit!
Who do you admire?
In general, I like people who do not give up, remain grateful, stay positive and kind to the earth and its inhabitants.
WUP 7/4/2017
by Anesca Smith
©WUAS Press