New British Prime Minister In, International Students Out?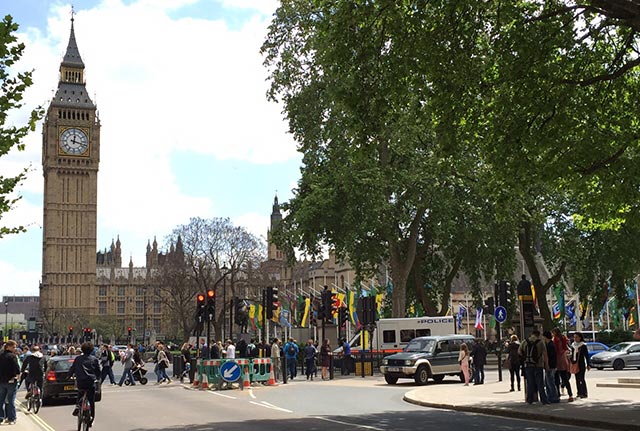 Britain's new prime minister, Theresa May, was sworn in on Wednesday. How will that impact higher education elsewhere in the world, particularly Europe?
Opinions are divided. However, based on the hard line May took on immigration while she was still home secretary, students and academics from outside the UK cannot be blamed for feeling more than a little anxious. After all, some of her most controversial proposals included severe visa-restrictions for non-EU students and workers.
This meant that even before Brexit international students - notably from countries such as India – had already started to look elsewhere in Europe to more welcoming study destinations. This includes the Netherlands. Recently the Netherlands proved once again its universities are some of the best in Europe by getting a high rating in the prestigious Times Higher Education European University Top 200 Rankings 2016.
In contrast, a study by PricewaterhouseCoopers (PwC) and the business lobby, London First, last year revealed many international students feel Britain's immigration system has negatively affected their study experience there and the vast majority reported difficulties in securing a job in the UK after their studies.
According to the report, in 2013-14 there were almost 67,500 international students attending London universities – making up 18% of the total student population in the capital, and 22% of the 310,000 international students across the UK. They contributed £1.32bn in fees to the British economy; £1.36bn in subsistence spending, and £121m from their friends and families who visit them in the UK.
On the bright side, Emran Mian – director of the Social Market Foundation – has pointed out in an article for THE that as prime minister May will likely provide more competent and careful leadership of the Brexit-process than the alternative candidates her party (the Conservative Party) was considering. She was, after all, a campaigner for the Remain campaign, albeit a highly Eurosceptic one.
In another THE article, Pam Tatlow, chief executive of MillionPlus, the association of modern universities, said: "Theresa May sought to deliver the Conservative Party's manifesto commitments in her brief as home secretary, but this is entirely different from being prime minister…
"She is highly respected by civil servants and is a serious politician, and we expect her to work hard to live up to this promise, especially since universities, research and staff and student mobility will be key priorities in Brexit negotiations."
WUP 15/7/2016
by Anesca Smith
©WUAS Press