The Netherlands still accepts TOEFL and TOEIC tests!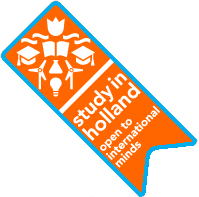 WUP 23/5/2014 – The Netherlands still accepts TOEFL and TOEIC tests for applications from international students wishing to study at Higher Education institutes in Holland.
Recently, the UK has stopped accepting TOEFL and TOEIC as an English language proof of efficiency from non -EU students as part of their visa application, through the UK Border Agency.
According to the UK Council for International Student Affairs (UKCISA) "The Educational Testing Service (ETS) is no longer licensed by the Home Office to provide TOEIC and TOEFL tests for people who want to use them in support of UK visa applications. ETS did not renew their license with the Home Office after allegations of fraud were made about test centres in the UK."
Many UK Universities, including Wittenborg's main partner, the University of Brighton, are therefore communicating with aspirant students about the types of language test open to them for use in their applications, and explaining that the TOEFL test is no longer accepted.
In the Netherlands, all institutes, including WUAS, who accept international students also accept the TOEFL test for entry into their programmes, as well as the IELTS test.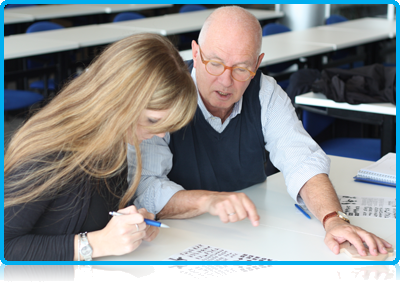 English language proficiency requirements are covered by the Code of Conduct for International Students in the Netherlands, which sets out the agreements on English language levels for Bachelor and for Master programmes in Holland.
All institutes wishing to recruit international students in the Netherlands are required to be a signatory of the Code of Conduct. WUAS has signed the Code of Conduct and requires the following TOEFL or IELTS scores for its international students, with the exception of those who have previously studied in English.
Bachelor Degree Programme: IELTS 6 or TOEFL 79 (550/213)
Master Degree Programme: IELTS 6.5 or TOEFL 90 (575/232)
Preparation Year Programme IELTS 5 or TOEFL 60 (500/173)
½ Year Preparation Programme IELTS 5.5 or TOEFL 70 (525/196)
Pre-Master Programme: IELTS 6 or TOEFL 79 (550/213)
WUP 23/5/2014
©WUAS Press
by James Wittenborg
THE UK Border Agency (Home Office) suspended its agreement with the English Testing Service (ETS) who carry out the TOEFL and TOEIC tests in the UK after a BBC Panorama programme in February 2014 that showed how the testing was fraudulently compromised at testing centres in London. According to the Guardian Newspaper "BBC1's Panorama programme said it had found blatant, routine cheating in government-approved exams and a thriving market in false documents enabling people to stay in Britain illegally."
http://www.theguardian.com/uk-news/2014/feb/10/student-visa-tests-suspended-fraud
According to Nuffic:
(Nuffic is the Netherlands organisation for international cooperation in higher education)
"The 'Code of conduct with respect to international students in Dutch higher education' (Code of Conduct) guarantees the quality of higher education provided to international students.
Only students who enrol at an education institution which has signed the Code are eligible for a study visa. The Code of Conduct puts the institutions under a number of obligations in their dealings with international students."
Download the 'Code of Conduct with respect to international students in Dutch higher education'
Download the Rules and Regulations accompanying the Code of Conduct
Download an information brochure explaining the Code of Conduct