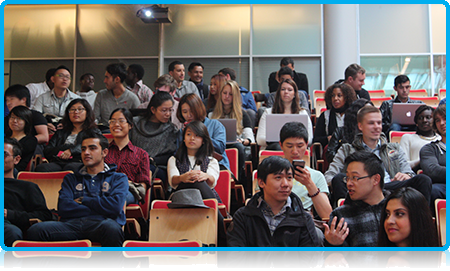 This was the message of the Dutch minister of Higher Education, Jet Bussemaker, while touring various Universities around the country this month. Bussemaker made her remarks as she kicked off the tour at Stenden University in the north of Holland. "We need international students. Not only to improve the quality of higher education in the Netherlands, but also to give Dutch students exposure to international perspectives."
In the coming six months the minister will visit another four regions in the country where students, lecturers and university managers will have the opportunity to talk to the minister about the future of higher education in the Netherlands.
This weekend the Association of Universities of Applied Science disclosed that the number of international students who started with their higher education this September at the beginning of the new academic year have diminished by 4 400 compared to the same period last year. There is not yet any explanation as to the possible causes for the decrease. This trend was not seen at Wittenborg, where its international student numbers have grown again by around 20% in 2014.
The organization represents part of a conglomerate of university bodies who wrote to Bussemaker earlier this year stressing that in order to attract top international students to the Netherlands, the country urgently needs a bursary (scholarship) programme.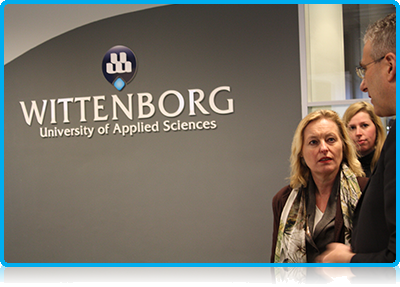 The Dutch government, in response, announced that it will make €5 million available annually for bursaries which will be allocated to international as well as Dutch students. The scholarship program will be created whereby 1000 scholarships worth €5,000 each will be awarded - primarily for students from outside the EER, but also for Dutch students wishing to study abroad.
The decision, which Bussemaker announced in a letter encompassing her vision for adding an international dimension to Dutch higher education, is expected to see thousands of international students coming to the Netherlands in the next few years.
"In my view internationalization is crucial for the acquirement of a knowledge-economy, skills and professional competencies," Bussemaker writes in the letter. She highlighted the unique selling points of the Netherlands, including its binary system offering professional (applied science) and academic (research) degrees, quality education and is popular among students from countries from all over the world due to its huge supply of English-taught courses.
WUAS is proud of its truly international character boasting more than 60 different nationalities among its students and staff. Last week the university welcomed its latest cohort of around international students who will follow either an International Master of Science degree in Hospitality Management or a Master of Science degree in Event Management. This week a new cohort of around 25 Bachelor students started their programmes. Wittenborg has 6 entries a year for its Bachelor programmes, which is very attractive to international students. The next starts are in December 2014 and February 2015.
WUP 15/10/2014
©WUAS Press
by Anesca Smith
Link: http://www.wittenborg.eu/dutch-minister-education-jet-bussemaker-pays-visit-wittenborg-university-apeldoorn.htm