The Netherlands needs China now more than China needs the Netherlands!
- this according to the Nuffic's website magazine Transfer, who basis its article on a publication of the Advisory body for Science and technology (Adviesraad voor Wetenschaps- en Technologiebeleid - AWT)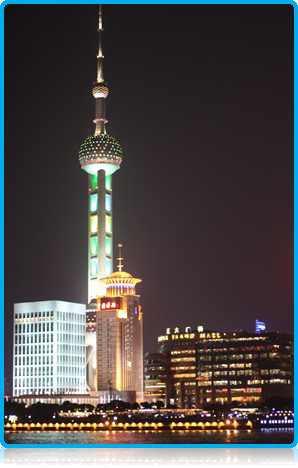 The AWT publication advises that more attention should be paid to the integration of Chinese students into Dutch higher education and that more Dutch students should visit and even study in China. According to the article, only around 300 Dutch students study in Asia, whilst more than 5500 Chinese student study in the Netherlands. According to AWT these Chinese students should be well cared for and brought into Dutch society by integrating them. Having Chinese students live together in one student flat makes it difficult for them to integrate into the Dutch student population. AWT goes on to mention that immigration procedures could at least be carried out with a smile, and that the Netherlands is to China what Tilburg is to the Netherlands. Even that could be an understatement (ed.)
The Transfer article is to be found here: http://www.transfermagazine.nl/nieuws/Achtergrond/awt-chinese-studenten-belangrijk-voor-nederland and the AWT report is to be found here: http://www.awt.nl/?id=790 (for 12 Euro)
Comment
The discussion of integrating Chinese students into Dutch higher education is one that has been held for many years. When WUAS first attracted international students in the 1990s only a small number of Chinese students came to the Netherlands. In that time most Chinese who had heard of Philips and Heineken vaguely thought that these were German products. If you asked a Chinese person where Holland was, they rarely knew. How times have changed – or have they?
5500 student is a lot. In comparison to other small countries it's a large number of international students from one country. However, in relation to the economic wealth and tolerant open policies of the Netherlands, it's probably about right. Holland needs to do what it does best, and not what it does worst. It needs to trade and do business with what will could be the strongest 21st century economy on the planet, as it has done with other great economies over the years. It should avoid what it does worst, in historical terms and that is to preach, as China could be less susceptible to being told what is good for it than those going before it.
Therefore, teach and educate Chinese students so that they can make their economy strong in a positive way. Don't worry about integrating Chinese students. They will do so when and as they will. Give them top notch facilities, good teachers and a sense of value. That is a long term investment in a good national partnership.
JW WUP 04/04/2012