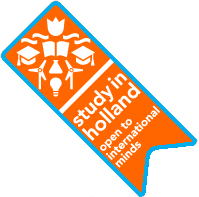 Despite its slashed budget, Nuffic will invest €2 million over two years to intensify the activities of its Netherlands Education Support Offices (Neso's) in countries it deems of strategic importance - notably Turkey, South Africa, South America and China.
This follows a recent announcement that it will close three of its offices in Asia (Vietnam, Thailand and Taiwan) and transform two other (Mexico and South Korea) to mere desks at the Netherlands embassy in the coming years.
Currently there is a Neso in Beijing and Brazil, but no presence in Turkey and South Africa. As former colonial power, the Netherlands has close historical and cultural ties with South Africa.
A spokesman for Nuffic, Guus Staats, told Wittenborg that the appropriated funds will be divided over the years 2015 and 2016.
"The exact roll out will become clear in the upcoming months. The focus will for sure be on countries with strategically importance for the Netherlands and the higher education institutions, like Turkey, South Africa and Latin America. Next to this we are looking at China to see if there are opportunities for MBOs," Staats said this week. (MBOs are Colleges of Further Education)
The Netherlands Education Support Offices promote education by helping Dutch students who want to study abroad but, more importantly, they assist foreign students who plan on studying in Holland, mainly through the Study-in-Holland campaign.
Nuffic director, Freddy Weima, said the 2 million euro investment will directly pay off for the Dutch economy in the future. "The start of Neso-activities in Turkey and South Africa as now proposed puts the Netherlands on the map when outbound students decide in which country they want to further their education. If the Netherlands wants to become and remain one of the top knowledge economies in the world, it needs an influx of talent. A country like Germany is also doing it and the Netherlands can't afford to be left behind," Weima concluded.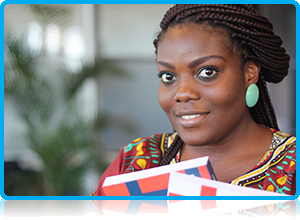 The Minister of Education, Science and Culture, Jet Bussemaker, announced in May last year Holland plans to reduce its current investment of 5,5 million euros in the Neso's with 1,9 million euros. In January it was disclosed which offices will be axed. The new changes are expected to kick in as of 1 January 2015.
In the 2012-2013 academic year there were 11 584 students from Neso-countries studying in the Netherlands - an increase of almost 46% compared to 2005-2006. Of all the Neso- countries, China had the highest number of students in the Netherlands (6 380) in 2012-2013 compared to Taiwan (281), Mexico (385) and Vietnam (389).
WUP 3/3/2014
by Anesca Smith
©WUAS Press