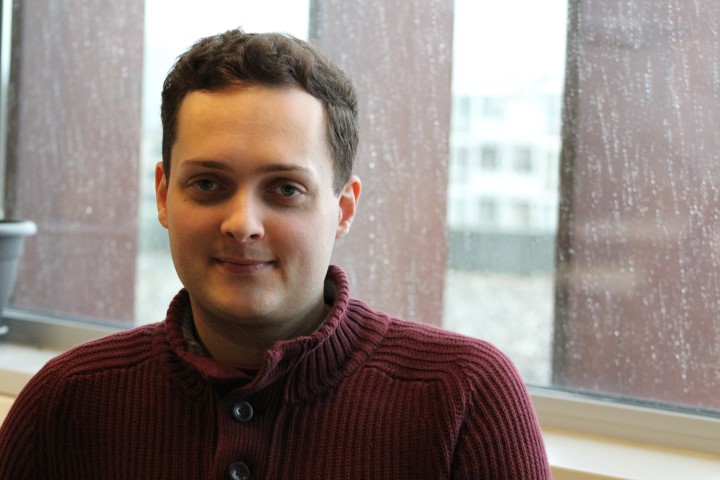 What is it like to work in a 5-star hotel with its lavish suites and immaculate service? A growing number of Wittenborg's hospitality students are doing internships at top hotels around the world. One of them is Thiago Silva, who recently completed a work placement at the 5-star Grand Hotel Amrâth in Amsterdam.
Thiago is doing a Bachelor in Hospitality Management (BHM) programme - one of the latest accredited programmes at WUAS. The BHM is a combined curriculum between the IBA Hospitality and the joint EuroBA programme, offered with Wittenborg's British partner, the University of Brighton.
The BHM requires students to do an extra 12-week work placement period – the so-called in company training – on top of the normal internship of around 5 months. They also have to do an additional 6 hospitality subjects in Year 1.
Wittenborg is user-friendly
Thiago, who hails from Sao Paulo, was one of the first BHM students to complete his in-company training. He will do his internship next year. He says he always wanted to study abroad and when some Dutch friends suggested he try the Netherlands he decided to follow their advice. "I chose Wittenborg because their application procedure was very user-friendly and other universities I applied to took a considerably longer time to respond." He started his studies in September 2013 and is now between the 2nd and 3rd phases.
Did Wittenborg live up to his expectations? "Yes, definitely. I also considered a hotel school, but they are very service-orientated and teach things that are nice to know, but I wanted to learn the business side of managing a hotel which is what Wittenborg offered. So I am very happy with my choice!"
The 5-star world
He worked at the Amrâth Hotel in high season, from May to August last year, learning to manage employees in the housekeeping department. "I learned a lot and achieved what I set out to do, but working in a 5-star hotel really challenges you. As you can guess, guests have very high expectations!"
What is the most far-fetched request he has had to deal with?
"Too personal to tell!"
Oh, come on.
"Guests will complain if there is a speck of dust on the TV set. If you ever stay in a 5-star hotel, please don't do that."
But is that not the reason why people stay in 5-star hotels – to be pampered?
"I guess so. They want quality."
Nonetheless, Thiago thinks the in-company traineeship is a valuable experience for students. "Especially for students who have no prior experience working in a hotel. They get to see if this is really the career they want to follow."
Holland is gateway to Europe
According to Thiago it was not difficult to secure the placement. "The vacancy was there and I did the rest." For his internship next year he would like to work in a hotel closer to where he now stays in Os, near Nijmegen. He also had no trouble finding accommodation as he is living with the Dutch friends who invited him to study in Holland.
After completing his Bachelor he would like to do a Master degree and settle in Holland. "Once I start working I don't want to take a break to do my Masters. I would like to finish all my studies in one go."
WUP 20/1/2015
by Anesca Smith