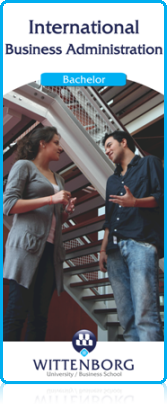 Traditionally, UK students have generally stayed at home to complete their University degree, but this is changing and increasingly students are looking to US Universities, and closer to home;- the Netherlands. According to the BBC, the Netherlands is gaining popularity amongst school-leavers searching for an off-shore study destination, and the numbers looking to study abroad is increasing due to the planned rise in tuition fees this summer.
The Netherlands is an ideal place for UK students to come and study, according to the Dutch Universities, as the majority of people speak English, which means that a UK student can live study and work in the Netherlands without having to speak Dutch. With cheap flights flying daily between Amsterdam and the major UK cities, the Netherlands is also close to home, enabling students to easily travel back and forth at weekends or during holidays.
The higher education system in the Netherlands also has another advantage, as its two - tier 4 or 3 year Bachelor system means that students from AS level can enter Bachelor degree programmes at Dutch Universities of Applied Science, who offer thousands of Bachelor and Master programmes, many of them completely in English.
Fees are low, ranging from 1500 euro at the large state Universities (see www.nuffic.nl for an overview) to only just over 6000 euro at privately funded, state accredited institutions such as Wittenborg University. (for more information about EU students at Wittenborg see www.wittenborg.eu/uk.htm .
The Netherlands still has a remarkable student support system with government grants ranging from between 3 and 6 thousand euro per year. EU students are entitled to these grants on a monthly basis depending on them getting part-time work, such as in restaurants or offices that will pay them for a minimum of 32 hours a month )only around 8 hours a week). There are also high subsidies, for which EU students are entitled, to be applied for on health care costs and housing subsidy, which brings the monthly rent of an all in studio flat to around 300 euro per month!
All in all, the Netherlands is the ideal place for UK students to start searching for their ideal University and bachelor degree programmes!
see the BBC article here: http://www.bbc.co.uk/news/education-17368111
WUP 23/03/2012