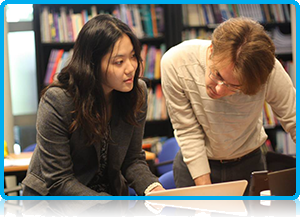 The number of graduates from UK Bachelor Degree programmes who are finding jobs has risen again, according to the latest annual figures from the UK Higher Education Statistics Agency (https://www.hesa.ac.uk/stats-dlhe). According to the data, more than 9/10 graduates are finding work within 6 months of leaving University, with over two thirds employed at a managerial and professional level.
Alongside its own programmes, Wittenborg currently offers joint Master of Science degrees with the University of Brighton, and also a Bachelor International Hospitality Management. The three MSc programmes in Hospitality, Tourism and Event management lead to a UK Master degree. Wittenborg has also recently been approved to run a complete University of Brighton Bachelor degree in International Hospitality Management, alongside its own IBA Bachelor in Hospitality Management.
Wittenborg's CEO, Maggie Feng commented "our current employment rates for Bachelor graduates are similar to those in the UK, at around 95% in employment within the first six months after graduation. We also have to consider that at Wittenborg, more than 50% of our successful undergraduate students continue directly with a Master degree. Employment opportunities is a key factor for students when they choose a Bachelor programme, and we are striving to offer our students the best possible opportunities both in the Netherlands and abroad. Our new double degree programme in International Hospitality Management gives students extra added value to their CV's combining a UK and Dutch degree in one package. Also, our new campus in Amsterdam, focusing on entrepreneurship and small business management is specifically aimed at enabling students to either start their own companies, or work for other successful start-ups!"
Both the Bachelor in Hospitality Management and the Amsterdam Business Degree in Entrepreneurship and Small Business offer extensive opportunities for students to gain work experience, network with companies and carry out research projects within the industry.
WUP 7/7/2015
by James Wittenborg
Sources
https://www.brighton.ac.uk/about-us/news-and-events/news/2015/07-02-more-graduates-finding-jobs.aspx
https://www.hesa.ac.uk/stats-dlhe