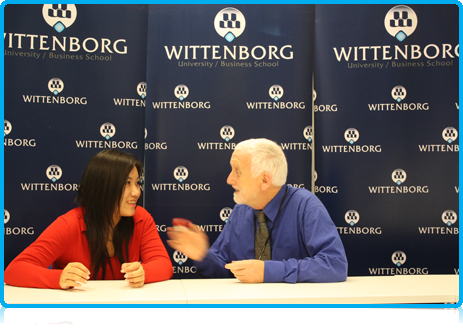 Chinese students enjoy more choice in international higher education than ever before, and they are certainly taking the chance to study in a great variety of subjects in countries around the world.
When a comparatively small number of Chinese students started going abroad to study in the late 1970's it was almost entirely science students who gained scholarships abroad at mainly US but also UK and Australian universities, without which the study would have been unaffordable.
The China Daily Newspaper has reported that 29 percent of Chinese students in the US had chosen to major in business and management majors during the 2012-2013 academic year. The same proportions are also reported for Chinese students studying in the UK or Austrailia. The figures are based on a recent report by the 2013 Open Doors Report on International Exchange Education, released by the (China) Institute of International Education last November.
Other non-science majors include social sciences (8.2%), fine and applied arts (4.9%), and intensive English - preparation or foundation programmes - (3.2%).
The newspaper reports, that according to Wang Jing, Director of the US Department of CHIVAST Education International, "Chinese students are becoming more independent in making decisions about which major to study. Some of them tend to take a major in which they feel a strong interest and assion, even though their parents may oppose the choice because the job prospects post-graduation are not bright".
The middle classes in China continue to grow, and the wealth of a large proportion of the population has increased so dramatically that many more students can afford to study abroad and choose subjects that interest them more. A trend is that even science students will choose business and management majors, for instance as a second Master or an MBA .
CHIVAST is an agency that WUAS also has an agreement with, however they have told WUP that the Netherlands is still relatively unknown to Chinese students at this time.
According to recent information, the numbers of students travelling to the Netherlands to study has actually declined in the past year, going against the global trend, of increased Chinese student mobility and a freedom of choice and financial capability unknown even only a decade ago.
Sources close to Nuffic's Neso (Netherlands Education Support Office) in Beijing blame the promotional work of Neso in China in recent years as being substandard and lacking in drive and innovation. It's hoped that the newly appointed director Charles Hoedt, who is being relocated from Neso Russia to Beijing as of this month, will help turn around Neso's activities there, and thus also increase the visibility of Dutch Higher Education in China.
WUP 5/5/2014
by the ChinaDesk Beijing
©WUAS Press