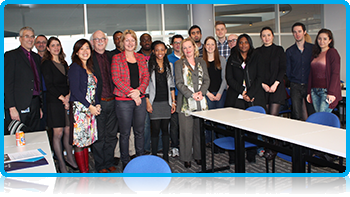 The Dutch government's decision to make €5 million available annually for bursaries which will be allocated to international as well as Dutch students, has been widely welcomed. A new scholarship program will be created whereby 1000 scholarships worth €5,000 each will be awarded - primarily for students from outside the EER, but also for Dutch students wishing to study abroad.
The announcement was made yesterday by the Dutch minister of higher education, Jet Bussemaker, who visited WUAS in Apeldoorn earlier this year.
It comes after pressure from university bodies which stressed recently that in order to attract top international students to the Netherlands, the country urgently needs a bursary scheme. By the same token, the government is of the opinion that Dutch students should be motivated to study abroad and be exposed to a variety of cultures and international experiences in an increasingly global world. Thus, many employers value international skills when looking to fill a position.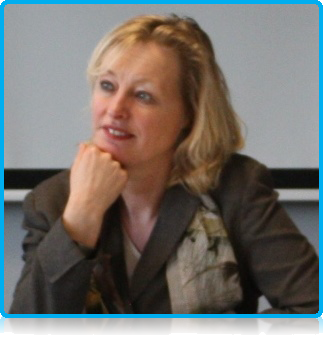 The decision, which Bussemaker announced in a letter encompassing her vision for adding an international dimension to Dutch higher education, is expected to see thousands of international students coming to the Netherlands in the next few years.
"In my view internationalization is crucial for the acquirement of a knowledge-economy, skills and professional competencies," Bussemaker writes in the letter addressed to the Tweede Kamer
WUAS is proud of its truly international character boasting more than 60 different nationalities among its students and staff.
Bussemaker highlighted the unique selling points of the Netherlands, including its binary system offering professional (hbo) and academic (wo) degrees, quality education and is popular among students from countries from all over the world due to its huge supply of English-taught courses.
Bussemaker also foresees huge benefits for Dutch students wishing to study abroad. "An international experience helps to instill a critical and independent mind in students," Bussemaker writes.
Students can do an international internship or follow a minor module abroad as part of their course program. The possibility of studying for a set period in another country can serve as a huge motivation for students to go abroad. In fact, Bussemaker suggests every institution in the Netherlands include such a periodin their curriculum.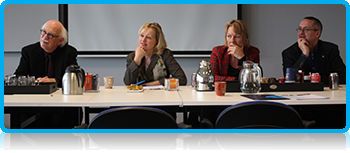 More details about the allocation of the bursaries and the balance between those that will be set aside for international students vs Dutch students, will be announced later.
Bussemaker further noted that two collective higher education bodies, the VSNU and Vereniging Hogescholen, has indicated that it's becoming more common for institutions to offer double degrees to their students by collaborating with universities abroad.
In the Netherlands there is currently about 15 institutes with such agreements, including WUAS, which has partnerships with Brighton University in the UK and others in Germany, France and possibly China in the near future.
WUP 16/7/2014
©WUAS Press
by Anesca Smith