'Me and My Favourite Cup' - Finding Ways to Keep Spirits Up
Wittenborg Finding Ways to Keep Staff Spirits up amid Corona Uncertainties
Creating a virtual "coffee table" for staff to touch base every morning and keep spirits high, while many are working from home in the midst of the Corona COVID-19 virus, is one of the coping mechanisms introduced at WUAS as it adjusts to offering its education programmes online, still keeping the wheels of administration turning.
Management has also made sure that members of staff, including academic staff, have the necessary tools and equipment to help them in executing their duties in the best way possible after Wittenborg suspended all in-person classes two weeks ago, following the advice of the Dutch government in fighting the coronavirus. At the same time, a series of online social events are being organised by the communication and events team.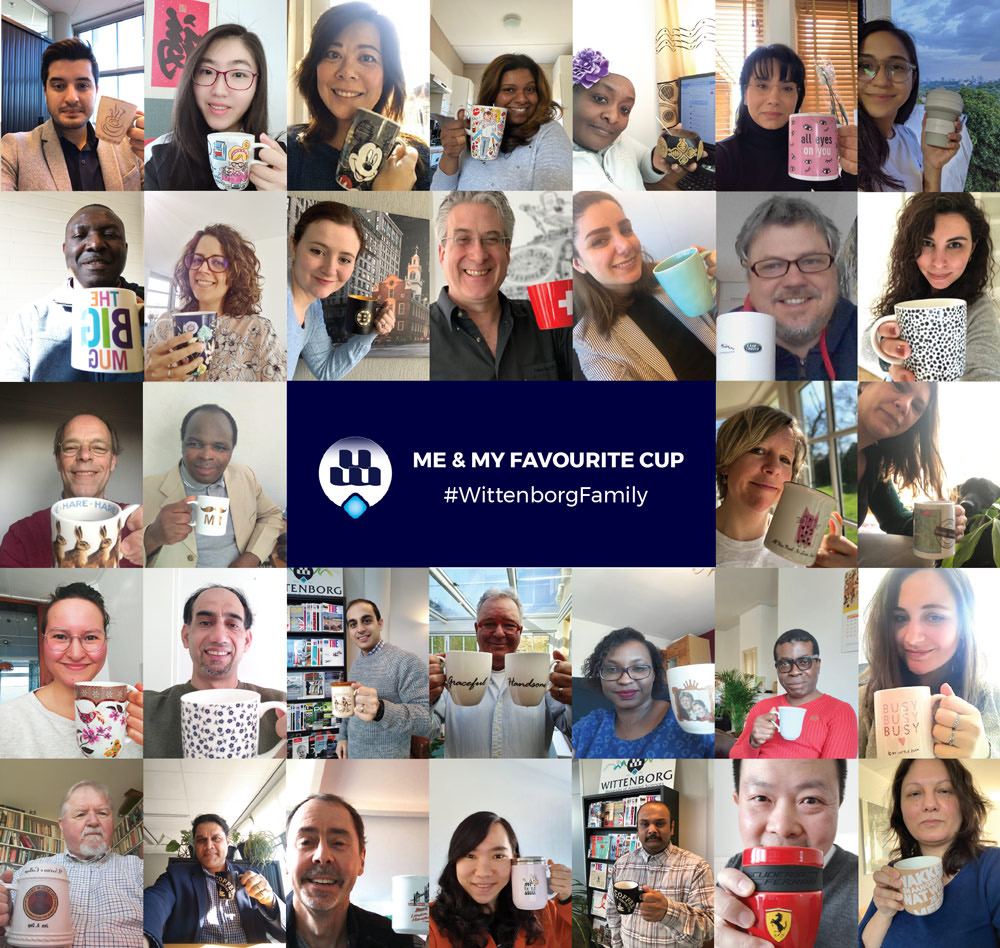 The virtual "coffee table" - a great success
Wittenborg's President, Peter Birdsall, explained that the idea of the coffee table was initially developed in 2003 when the SARS epidemic hit, and he finds it a good way for staff to support each other and keep spirits up. "We had our first successful coffee table get-together on the first Monday of the semi-lockdown, with about 16 people joining. The numbers doubled the next day and from there it just grew. Now (12 days later) we regularly have around 40 staff members joining."
This week the theme at the Virtual Coffee Morning was 'Me & My Favourite Cup"!
WUP 27/3/2020
by James Wittenborg
©WUAS Press