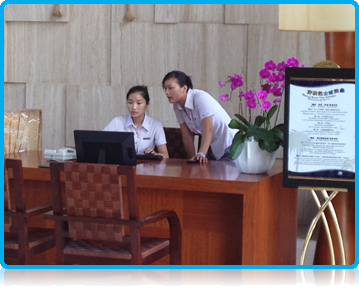 As the G20 leaders last month recognized the travel and tourism industry as being an important driver for growth, jobs and economic recovery, the industry will directly contribute $2 trillion in GDP and 100 million jobs to the global economy in 2012, according to the WTTC.
The G20 leaders' declaration stated that they recognized the role of the travel and tourism industry as a means to create jobs and stimulate economic growth and development, and whilst recognizing the sovereign right of countries to control the entry of foreign nationals, committed the G20 members to "work towards developing travel facilitation initiatives in support of job creation, quality work, poverty reduction and global growth."
WTTC states that "this is the first time that Travel & Tourism has been included in the G20 Leaders' Declaration and is the culmination of long-term efforts by the industry, led by UNWTO and WTTC, to encourage world leaders to see the potential of Travel & Tourism to create millions of new jobs and billions of dollars of GDP."
WUAS's Master in International Tourism Management is looks at international tourism from the perspective of industry development and management. The programme looks at tourism and travel industry management strategies in the module "Management Strategies in a Global Business Environment", and students deepen their knowledge in the module "Globalization, Society & Culture"
The international tourism and travel industry is truly global and according to the WTTC, once wider economic impacts of the tourism and travel industry are taken into account, international travel, leisure and tourism is forecast to contribute around $6.5 trillion to the global economy and generate 260 million jobs – or 1 in 12 of all jobs on the planet. The Master in International Tourism will allow graduates to excel in this fast developing industry, around the world. With developing BRIC countries, such as China, Brazil and India now not only providing destinations to citizens of developed countries, but also creating and developing massive local internal leisure, tourism and travel markets, the need for managers in the industry will increase significantly.
The Master in International Tourism Management offers modules that look at the "Managing Resources in Hospitality and Tourism Operations", and students can specialise in areas such as "Consultancy" and "Travel & Visual Culture".
As WTTC points out, one of the issues that greatly influences the industry is visa policies around the world, and the development of visa waiver programmes. Also, issues such as the impact of tourism on the environment and local cultures are themes that are currently often discussed. The Master in International Tourism Management will look at "Ethical & Social Responsibility: Theory & Application" as well as "Critical Perspectives in Tourism Management"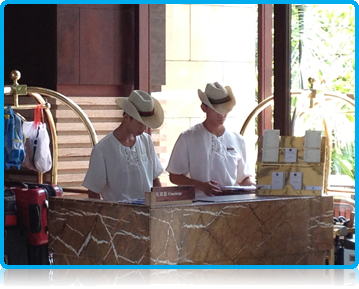 For more information on the Master in International Tourism Management at WUAS see http://www.wittenborg.eu/international-master-programme-tourism-and-management.htm
The programme is fully taught in English and open to Bachelor graduates from around the world. The degree is offered by WUAS, in the Netherlands, jointly with its UK partner, the University of Brighton.
Special note for students in the Netherlands:
The Master in Event Management is accessible for all HBO graduates who have completed a Bachelor degree in a related field in economics and management, for instance in project management, event management, hospitality;
Some examples of (4 year HBO) Bachelor programmes in the Netherlands that give direct entry to the MSc International Tourism Management are:
. International Business Administration (IBA)

. International Business and Management Studies (IBMS)

· Vrijetijdsmanagement (Leasure Management)

· Art and Economics in Event Management

· International Leisure Management

· Media en Entertainment Management

. Communication Studies

. Fashion Business Management (European Fashion Business School, for instance)

· International Event, Music & Entertainment Studies

· Hotel- en Eventmanagement (Tio for example)

· Hotel School (Saxion, Stenden for example)

· Facility Management (Saxion for example)

· Sportmanagement; Sport, Management & Ondernemen; Sport, Gezondheid & Management

· Leisure Studies (Vrijetijdwetenschappen)
Students from around the world with 3 or 4 year Bachelor programmes are eligible f their degree is an economics related one, or if they have at least 5 years working experience in a related industry.
Sources:

WTTC: http://www.wttc.org/news-media/news-archive/2012/g20-recognises-travel-tourism-driver-economic-growth-first-time-/
Note:
The World Travel & Tourism Council (WTTC) is the global authority on the economic and social contribution of Travel & Tourism. It promotes sustainable growth for the industry, working with governments and international institutions to create jobs, to drive exports and to generate prosperity. Travel & Tourism accounts for 258 million jobs globally. At US$6 trillion (9.1% of GDP) the sector is a key driver for investment and economic growth. For more than 20 years, the World Travel & Tourism Council has been the voice of this industry globally. Members are the Chairs, Presidents and Chief Executives of the world's leading, private sector Travel & Tourism businesses. These Members bring specialist knowledge to guide government policy and decision-making, raising awareness of the importance of the industry as an economic generator of prosperity. Follow us on twitter @WTandWC
The World Tourism Organization (UNWTO: www.UNWTO.org), a United Nations specialized agency, is the leading international organization with the decisive and central role in promoting the development of responsible, sustainable and universally accessible tourism. It serves as a global forum for tourism policy issues and a practical source of tourism know-how. Its membership includes 155 countries, 7 territories, 2 permanent observers and over 400 Affiliate Members.