Wittenborg will retain its current yearly tuition fees for the academic year 2012-2013, with its Bachelor fee remaining 6,300.- euro, whilst many Dutch Universities raise their fees significantly.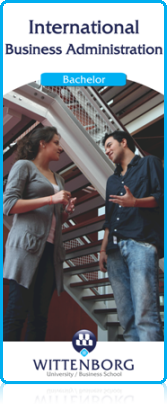 According to the Nuffic's Transfer magazine, the Universities of Leiden and Groningen have dramatically raised their tuition fees for international students (non EU) from coming September (2012) intake. http://www.transfermagazine.nl/nieuws/onderwijs/forse-collegegeldverhogingen-in-leiden-en-groningen
From September 2012 many Dutch research Universities will charge in excess of 7,500.- euro for a Bachelor degree in business and with many charging over 10 thousand euro per year for their undergraduate degrees these prices are comparable to UK Universities fees for EU students.
Although price increases amongst Universities of Applied Science have increased to a lesser extent, those institutes who traditionally gave all students a 3,500- scholarship will cease to do so as of September. According to a spokesperson of the Hanze University (Groningen), this year all student was awarded an automatic scholarship. As of September only students who manage to motivate their scholarship claim will receive the fund, which will mean that for some students the fee increase will be higher, ranging from 5,000.- euro to 9,000.- euro for 1 year Bachelor degree fee.
In recent years, criticism has been levelled at the marketing strategies of some Universities of Applied Science who raised their fees to over 7 thousand euro but kept the peace with agents by guaranteeing and initial scholarship that halved the fee to be paid, and that there was no affective criteria in determining a scholarship. The accusations was that this practice was not transparent, and therefore not in the spirit of the Code of Conduct for International Students in the Netherlands, that all institutes have signed.
A comparison table of fees for Bachelor and Master programmes at Dutch Research Universities and Universities of Applied Science, based on that compiled by Nuffic's Transfer magazine is to be found here. The original table (here) shows a comparison of international student fees (non-EU) for Bachelor and Master degrees in the Netherlands between 2011-12 and 2012-13, at the institutes researched by Transfer.
WUP 5.5.2012