"Life is Meant to Be Lived" - Never too late for newly enrolled MBA student Linda Harwood.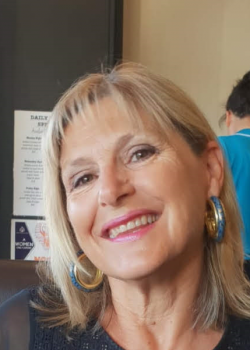 "I define myself as a risk-taker, and that will never change."
Some remarkable accomplishments
Linda has a long list of professional accomplishments in her repertoire from being an author of a book, being a part-time university-level lecturer in which she taught taxation law for 16 years, to still owning her own accounting practice for the past 10 years and counting, to say the least. However, Linda's biggest accomplishment according to her, is being the owner of a private educational institution named Edward's College, which had approximately 150 staff members and an average of 700 enrolled students per year. "I am very proud of the time I spent being a board member at the private college."
What brought Harwood to Wittenborg.
Linda has travelled a lot in the past and recently visited Europe and she evidently enjoyed her stay. The decision to come to Wittenborg was made a few months prior to her actual enrolment. "I really like the new environment and culture that the Netherlands brings to me and I am also here to be exposed to the European market, a market that I have not paid much attention to in the past." It is no secret that Linda holds an innovative and open mindset as she constantly seeks for more.
Motivation to continue
It is not exactly the norm to see such an active student at an age where many would 'call it a day'. For Linda, settling down is practically impossible. In fact, during the interview she also discussed a future project that she will start with a friend in Malaysia to hold workshops for "Women.in Business". Linda will often say that "Life is meant to be lived" and she has never thought otherwise.
"I live by the philosophy that a person should never stop learning or educating themselves... no matter what age or stage they are at in life."
Linda is following the MBA in International Management.
WUP 02/5/2019
by Matthew Skelhorne
©WUAS Press