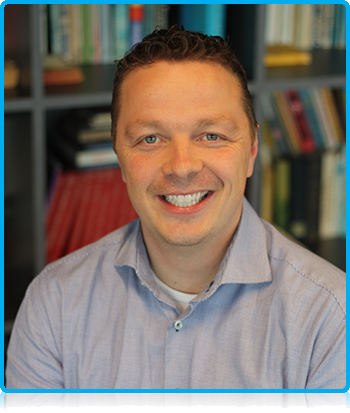 WUP 10/12/2014 -Anesca Smith - Interview with Wittenborg Lecturer Emiel Schiphorst and his tips for growing a company - What distinguishes WUAS staff are not only their diverse cultures, but also the fact that all boast impressive academic backgrounds and range of skill. One of them is marketing professional, Emiel Schiphorst, who is an entrepreneur, author and Qualified Examiner for the Dutch Institute for Marketing (NIMA). Wittenborg recently signed an agreement with NIMA to become one of its education partners.
Emiel has over 12 years' experience in Marketing, Sales and New Product Development. He studied Economics and Management Science and obtained an International Executive MBA in France and the US. He has been lecturing part-time at Wittenborg since mid-2013 and teaches International Marketing for SME's and Process Management. In an interview he gave tips on how to grow your own business and also tells us what inspires him.
How would you describe the experience of teaching at Wittenborg so far?
Teaching feels like being a "family member". We consist of a small team, there are short lines in communication and the students are willing to grow and learn, which is very powerful.
What is fulfilling about teaching international students?
International students are more "interested" to realize their targets. They are more willing to learn from you as a practical teacher rather than from textbooks and theory. Many students have contacted me over LinkedIn, WhatsApp, Facebook and so on. They know how important networking is. I also receive many questions about entrepreneurship from students who are struggling with problems in starting their own business.
Being a Dutch national, what advice do you have for international students on adapting to life in the Netherlands?
Read books and articles about Dutch companies such as Heineken, Shell, Blokker and Hema that managed to be very successful despite being from a small country. You should also read up about the Dutch royal family, visit Amsterdam and Keukenhof in Lisse with its many beautifull fowers to understand our culture. Then, you can speak English and German to us, but if you know a few words in Dutch that would be very appreciated. If it's possible, also try and spend some time with a Dutch family to experience our "stampot met worst".
Who or what inspires you?
Two things. First, new products. I always wonder why we develop new things when there is not always a customer need. Secondly, I am inspired by family-run companies because of their remarkable culture - companies started by the likes of Ingvar Kamprad (IKEA), Jaap Blokker, Freddy Heineken and Rudolf Dassler (Adidas and Puma). I worked for more than six years for a huge, international pharmaceutical company run by a famous family - it can be the best learning school ever if you do a good job.
What tips do you have for growing a business?
You always need 3 things in your company to grow: New products, new products, new products. This was proven by scientific research.
Name one interesting thing most people don't know about you.
I like the German language, Germany culture and especially the music of SCOOTER (www.scootertechno.com)
Finally, why were you interested in lecturing at WUAS?
The international evironment, the motivation of students and staff as well as my internal drive. There is a moment in life where you want to give back some of your own experience to eager, young students.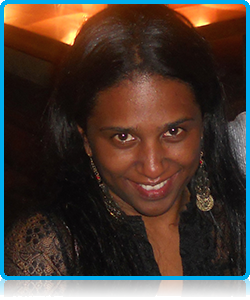 WUP 10/12/2014
WUAS Press
by Anesca Smith