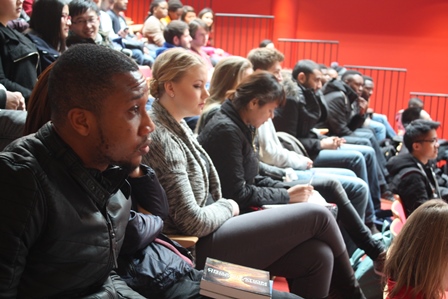 International students in London contribute almost €4 billon per year to the UK economy – 5 times more than what it costs to host them, a study by PricewaterhouseCoopers (PwC) and the business lobby, London First, has revealed.
The report aims for the first time to quantify the economic costs and benefits of non-EU international students studying at universities in the British capital to both London and the UK economy as a whole. Yet, many of the students participating in the study says Britain's immigration system has negatively affected their study experience there and the vast majority reported difficulties in securing a job in the UK after their studies.
In the Netherlands, international students who completed their studies here, are granted one year to look for a job - the so-called "zoekjaar". Under current British immigration rules students who wish to stay on in the UK after completing their studies need to work for a single employer and earn a minimum of £20 800 (about €28 884) per year.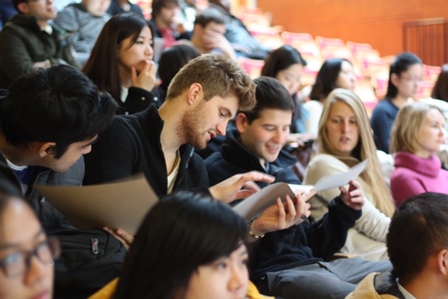 The PwC report indicates that far from being a burden to public services, international students have contributed €3.85 billion in fees and consumer spending to the UK economy, supporting nearly 70,000 jobs. In comparison the costs of providing them with public services dulls to a mere €741 million per year.
On the Dutch side, research by Prognos AS in 2013 estimated the gross value an international student adds to the Dutch economy to be €9,384 per year while studying which jumps to €74 074 after they graduated and remain in the country. Another study by the Netherlands Bureau of Economic Policy Analysis concluded that although the presence of international students costs tax money these costs are later offset by tax revenues when international graduates stay in the country. Even if one in five students remain after their studies to work in the Netherlands it can add €740 million to the economy per year.
The PwC report reflects widespread concerns in the UK about anti-immigration rhetoric surrounding international students who are currently included in the UK government's net migration target, and fears that Britain's higher education sector is losing out to other countries which are seen as more welcoming.
This week The Brics Post reported Russia has announced that from September BRICS countries will work together more closely to increase the quality of their universities and to attract students. The BRICS countries include Brazil, Russia, India, China and South Africa. The plan is to establish a BRICS Network University.
Jo Valentine, chief executive of London First, said: "International students are made to feel unwelcome because of anti-immigration rhetoric – and the fact that they are currently included in the government's net migration target. But students' expenditure here is a modern-day export: they pay substantial fees and contribute significantly in consumer spending.
"As a matter of priority, our new government should follow the lead of Australia and Canada and reclassify international students as temporary visitors, not migrants. It makes no sense to imply through classification and rhetoric that they are unwelcome, which is harming our universities' abilities to sell education to talented students around the world."
The report calls for a "proper debate about creating an immigration regime that welcomes those who contribute economically to our country".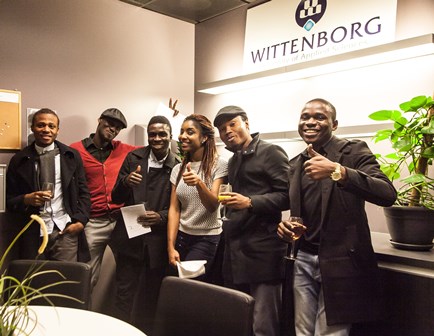 According to the report, in 2013-14 there were almost 67,500 international students attending London universities – making up 18% of the total student population in the capital, and 22% of the 310,000 international students across the UK.
They contribute £1.32bn in fees; £1.36bn in subsistence spending, and £121m from their friends and families who visit them in the UK. And despite Home Office concerns about international students overstaying after completing their studies, the report says only 12% stay in the UK after graduating.
Their positive influence extends beyond the money they spend too. Among foreign students surveyed for the study, 60% said they were more likely to do business with the UK as a result of studying here.
Julia Onslow-Cole, head of global immigration at PwC, said: "While politicians recognise the importance of international students, there has been considerable debate over the economic value.
"This is the first study to quantify the benefits of student migration. We need more hard data like this to inform immigration policies."
WUP 9/6/2015
Source: The Guardian
Source: Science Guide