International students who continue to work in the Netherlands after graduation contribute €1.57 billion annually to the Dutch treasury.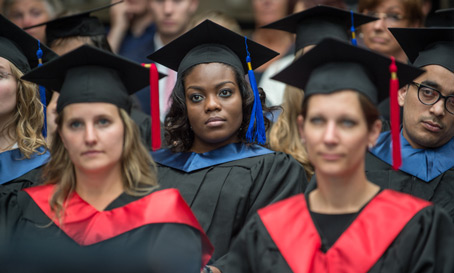 This is the amount concluded by EP-Nuffic, based on new figures published by the Central Bureau of Statistics and a calculation model by the Bureau for Economic Policy Analysis (CPB) as part of a study into the revenue generated by international students who study in Holland.
Ambassadors for the Netherlands
EP-Nuffic estimates that at least 25% of international graduates will continue to live in the Netherlands after their studies. On the other hand, students who choose to return to their home country often serve as ambassadors for the Dutch education system and industry.
In the 2015-16 academic year, there were 14,900 exchange students in the Netherlands and 61,300 international degree-seeking students – they represent respectively 2.2% and 9.2% of the total student population in the Netherlands. These numbers were released about a month ago by the 2016 Landelijke Monitor Studentenhuisvesting. About 60% of all international students study at a university – significantly higher than their Dutch counterparts (37%).
Of the international students who graduated in 2008, 2009 and 2010, respectively 42%, 38% and 36% remained and continue to live in Holland after 5 years. They work just as often and earn the same salary as their Dutch counterparts.
The majority of students who choose to remain in the Netherlands after graduating are from Germany, China, Indonesia, Poland and Belgium. Students studying at an institute of higher professional education (HBO) – like WUAS – are more likely to stay in the Netherlands.

Source: EP-Nuffic
WUP 30/11/2016
by James Wittenborg
©WUAS Press