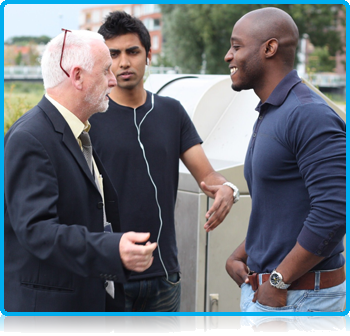 Completing an Internship is sometimes overlooked as a minor step on the path towards graduation. Finding a truly meaningful work placement, however, can prove more difficult than many students anticipate. While searching for the right business is often the most challenging aspect of choosing an internship, what happens when the type of business you're searching for doesn't exist? Well if you possess the entrepreneurial spirit of Wittenborg final phase student Dante Baker, then you create it.
Entrepreneurship is a less-explored option to the internship required of all final phase students, but one that can be both challenging and rewarding. Months of planning and design, trial and error and learning from mistakes have culminated with the recent launch of Dante's own website, djante.com, an online store offering genuine, hand-crafted, Italian leather handbags, belts and accessories for men and women. With a product line carefully selected by Dante himself based on rarity and sophistication, Dante hopes to capitalise on the scarcity of retailers for these types of accessories in the Benelux and German markets. Yet within days of launching, djante.com has already attracted customers from beyond its initial target regions.
Shoppers browsing djante.com encounter a website designed with the elegance of its products in mind. User-friendly, easy to navigate and complete with an interactive customer support applet for pre- and post-sales service, djante.com is testament to the dedication, determination and patience of its creator. Citing late nights and pressure from self-imposed deadlines, Dante revealed that his first project in entrepreneurship has been a learning experience. Learning how to use the software necessary to create the website was probably the biggest challenge says Dante who admits that "there were times when I felt like I could have given up." Motivated by future entrepreneurial ambitions, however, Dante now recognises these challenges as part of his own development.
But opting to create your own business also has the potential to be very rewarding. In addition to learning what it is like to be his own boss, Dante reports a great sense of accomplishment and satisfaction with the project thus far. Developing the ability to work with deadlines and set goals are both fundamental aims of the work placement requirement and, as the case of Dante illustrates, they can be achieved either in a traditional internship or through entrepreneurship.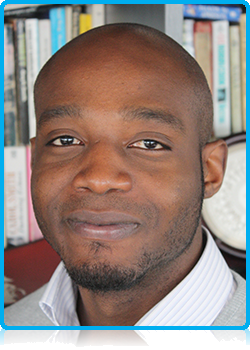 "Be prepared to work long nights," Dante advises to students interested in pursuing a similar project. Djante.com represents an enormous investment of time and patience which was by no means easy. Fortunately, as the project entered its final stage the focus shifted from design to logistics and negotiations, two subjects which come naturally to Dante. Of course modules like trademarks and branding also proved instrumental towards the launch of djante.com, particularly when creating and registering the company logo. With both knowledge from the classroom and hands-on entrepreneurial experience, Dante is looking forward to the expansion of Djante.com into a self-sufficient project so that he may one day fulfil his dream of opening his own fitness centre. And if the determination exhibited by the creation of djante.com is any indicator of Dante's drive for success, then surely it is only a matter of time.
WUP 17/6/2013