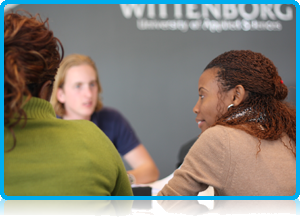 2012 has seen an increased mobility of international students worldwide with more students choosing the popular study destinations that include the USA, UK, Canada and Australia. More and more countries are encouraging their students to spend a period of study abroad, and extensive scholarship programmes have been launched by the governments of Brazil and Saudi Arabia, providing fully compensated study abroad opportunities. However many government agencies also fear a marked increase in the abuse of the study visa systems through the use of forged diplomas.
In the Netherlands, institutes have been advised to check all international student applications with great care, requesting the Nuffic for diploma verification before proceeding.
Recently, in the Netherlands, there have been reports of Chinese students working illegally rather than studying and schools have been asked to be vigilant.
As of 1 March 2013, a new Code of Conduct for International Students in the Netherlands will be introduced and later in the year the new Migration Act will be made affective. This will make student visa permits more simple, and effectively mean that a student is only issued a single residence card for the duration of their study period, eliminating the need for renewal.
There is a fear that students wanting to abuse the system will therefore feel that even if they don't turn up for classes, they will no longer be penalized by not having their cad renewed by the host institution. However, from 2013, all host institutions are required to report poor study results to the IND (Immigration Services) and de-register students who do not achieve at least 50% of the European Credits allocated to their programme, on a yearly basis.
At WUAS this means that international students, who have a study visa issued by the Netherlands Immigration Services (IND), will be required to achieve 30 Credits (EC's) per year, on the Bachelor programmes. Failure to do so will result in de-registration with the IND. International Students on a IND card are allowed to have one year with less than 30 credits, if they have a plausible reason, such as sickness or family crisis. The IND will however only allow one year to be exempted from the rule.
This ruling does not apply to Dutch or EU students who can take as long as they like to achieve the credits. Also, International Students not requiring a study visa are also not subjected to the new rule. Students who are worried about their case, or who have questions about this ruling are requested to contact the admissions office - admission@wittenborg.eu
WUP 29/12/12