In 1996 there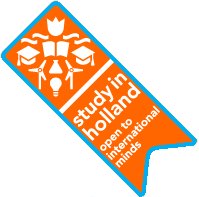 were relatively few international students coming to the Netherlands to study at Dutch Universities, and most were exchange students coming from other European countries. A number of international institutes, such as Larenstein and the University of Wageningen were more traditionally welcoming students from around the world, however even those institutes were often just pleased to have international students, and little emphasis was placed on structural English Language testing.
At Saxion University (Deventer), for instance, structural recruitment of international students was at an embryonic stage back in 1996, and there was discussion of using the American TOFEL test to try and establish a potential student's English level. TOEFL in those days was still considered an immigration testing tool, predominantly used to test immigrants arriving in the US, to make sure they could understand and fill in the correct forms. Saxion Deventer (then the Hogeschool IJselland) introduced the idea of using ELTS (IELTS) for Dutch students in its international classes at the department of Facility Management, that was running double degree Hospitality Management programmes with Universities in the UK. The idea was that IELTS (International English Language Testing System) would help test a student's ability to write papers, in preparation for their studies in England, however actual testing was not made compulsory. At that time, the growing number of international students from India, Vietnam and China were not tested for their English, as the institute was just pleased to have them! This trend was being replicated at many other institutions in the Netherlands.
Between 2000 and 2002 the numbers of international students coming to the Netherlands significantly increased, mainly due to the Universities of Applied Sciences having discovered that by slightly raising the fees from the national standard they could create a new source of income, on top of that provided by the state funding, which was at that time still applicable also to students from outside of the European Union. By 2002 the numbers of Chinese students coming to the Netherlands had risen by a dramatic number, and teachers and staff at the Universities were starting to be confronted by large numbers of Chinese students who barely spoke English, as the agents recruiting the students sent anyone prepared to pay.
Many of these Chinese students were placed into English preparation programmes, to try and increase their levels of English before they were allowed to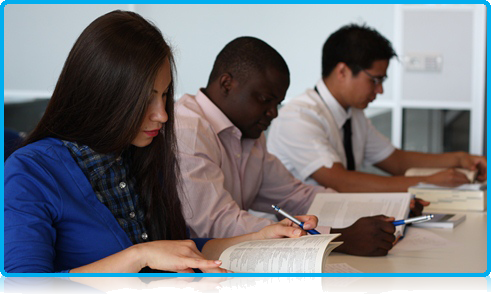 continue in their chosen Bachelor or Master programme. Still, external testing was not used, however in a bid to stop the numbers of non-English speaking students arriving at the start of term, teachers and admin staff were sent off to target countries, such as China, to "interview" possible candidates at the offices of study abroad agents. Often these students had been specially prepared with the standard questions asked, by the agent beforehand, and the interviewee was often to able to make a harsh negative decision, driven either by compassion, or simply by the need to bring back fee paying students.
By 2004, Dutch immigration services (IND), encouraged by an increasingly overwhelmed embassy staff in peking and Shanghai, worked together with the Ministry of Education's Nuffic to introduce the so-called Neso Certificate. This certificate was, and still is, required by every student from China wishing to apply for an entrance visa for study in the Netherlands. The certificate guarantees that the student's education qualifications have been screened and that the student has an IELTS certificate with a score equivalent or above the required score for the programme he or she is applying to. For the first time, IELTS was being used in the Netherlands, not only as a language indicator, but also as a direct means of immigration control. The numbers of Chinese students coming to the Netherlands after the introduction of an IELTS requirement dropped significantly initially. At that time the ILETS minimum level was actually only 4.5 for a foundation student, but this was later raise d to 5 , with 6 being the minimum for Bachelor or Master studies.
Due to the initial drop in Chinese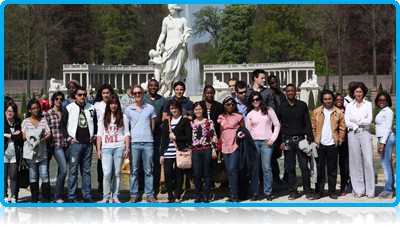 student intake, as a result of the introduction of the Neso Certificate, many institutes started to develop other markets, such as North Africa and the Indian Sub-Continent countries. Again the immigration services reacted to possible threat of education being used for reasons other than study and initiated a move to force institutions to screen all incoming students by means of an IELTS test. However a Neso Certificate for all nationalities brought with it objections from many Universities, who suggested in the end that self-regulation was a better tool.
In May 2006, the Code of Conduct for International Students in the Netherlands was introduced, which made the use of IELTS or TOEFL screening of potential / applying students compulsory. The IND made signing the Code of Conduct a requirement for institutions wishing to apply for entry visas and residence permits for international students in the Netherlands. Through a few test cases the IND ensured that the IELTS requirement was also correctly implemented. Institutes that did not comply with the IELTS requirement, as laid out in the "self regulating" Code were banned from enrolling 'visa requiring students'. IELTS became a visa-regulation tool, ensuring that only "good" English speaking students from outside the EU could come to study in the Netherlands - whilst the Universities could claim that it raised the level of their international classrooms.
Although the Neso certificate for Chinese students remains to this day, the numbers of Chinese students coming to Holland remains relatively high in comparison to other non-EU nationalities, and has not in reality managed to tackle the English language gap, as many students scrape through the IELTS test, but fail to improve their English on arrival.

IELTS remains however an effective immigration and education screening tool in the Netherlands, with institutes such as WUAS seeing a genuine improvement in its international classrooms since the introduction of the Code. Alongside IELTS as an entry requirement, Wittenborg has implemented a yearly English screening of its students, based on IELTS, as it wants to avoid student's language skills development dropping off after starting their studies. The University has argued for the Code to require international students to ensure their students keep their IELTS Certificate valid (currently an IELTS Certificate is valid for 2 years). It seems unlikely that other institutes would embrace such a move.
The big q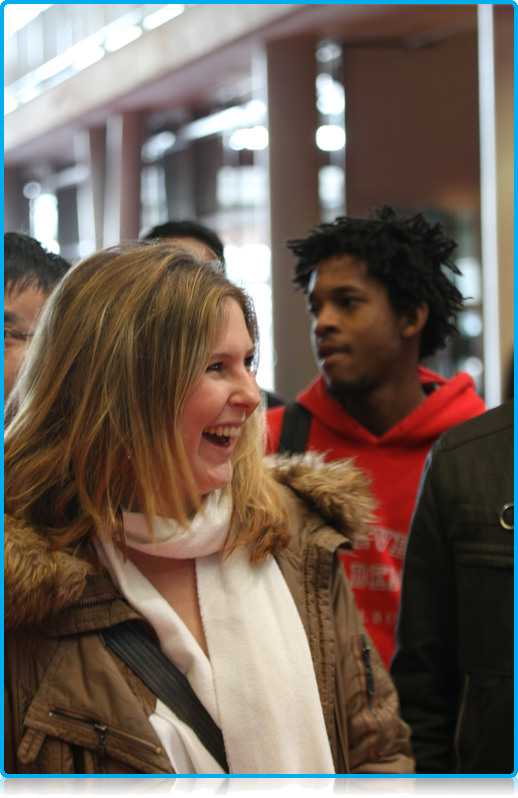 uestion being fiercely debated at present is whether or not the IELTS requirement should also cover EU students, or even all students studying in English (including Dutch students). At present these groups are exempted from the regulation, as are students from (proven) English speaking education backgrounds.
The Dutch organisation for funded Universities of Applied Science (HBO Raad) is very much against the inclusion of IELTS for EU students in the Code. Many of the funded Universities of Applied Science in the border regions currently educate thousands of students from Germany, for which they receive funding from central government. They argue that the extra costs of an IELTS test to (German and other EU) students would possibly dissuade many to come and study in the Netherlands. Others wonder if the numbers would be effected by the actual English language levels of these students.
Quality or Austerity?
Although the motivation behind the suggestion to include EU students, which would cover the thousands of Germans studying at Universities of Applied Science in the Netherlands, at the expense of the Dutch state, is said to be international classroom quality, others are shrewdly saying that IELTS could about to become an austerity measure, alongside its roles as an immigration screening tool, and the traditional use to ensure classroom quality.
WUP 11/07/2012
©WUAS Press