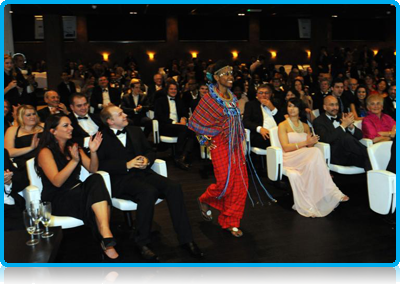 From September 2015, students will be able to choose from 3 new specialisations in the IBA Bachelor programme. Event Management and Tourism are already offered at Master, in a joint programme with the University of Brighton, that leads to the UK Master of Science award. IBA Sport Business & Management will look at both the commercial aspects of sports events, however also lay the link between sport and health, and sport promoting health - an issue that insurance companies are increasingly interested in!
Wittenborg's Bachelor of International Business Administration is a unique programme concept that offers a BBA Bachelor pathway that starts broad, then becomes more specialized. It allows most students to decide their Bachelor specialisation in phase (year) 2 and results in fewer students drop out due to having chosen the wrong field of study, at least in terms of business and management! One of the current exceptions is the IBA Hospitality Management which is developing its own pathway, including two work placement periods instead of the normal single one in year 3.
Wittenborg's British-style higher education in Holland, means that three of the new IBA specializations can allow students to do a University of Brighton top-up programmes and a double degree. All three programmes will also allow students direct entry into the Master of Science programmes - MSc International Event Management, International Tourism Management, International Hospitality Management.
Every IBA programmes has a set of core modules in the key areas of Management and Organizations, Accounting & Finance, Marketing, Communication & information Management, Business Law, and Personal Development. Accompanying these modules, project weeks, work placement and the final project are the series of modules that a student follows within their own chosen Bachelor IBA specialisation.
The new IBA in Event Management will include Bachelor modules in areas such as:
The Event Industry, The Event Consumer Experience, Event Operations and Project Planning, Risk and Crisis Management in the International Events Industry, International Event Management Challenges, and Event Experience Design.
The new IBA in International Tourism will include Bachelor modules in areas such as:
The Travel and Tourism Industry, Impacts of Tourism, Resort and Designation Management, Tourism, Society and Culture, Tourism Management in Action, Transport, Travel and Mobility.. and Travelism: Contemporary Global Issues in Travel and Tourism
The new IBA in Sport Business & Management will include Bachelor modules in areas such as:
Sport Business Management
Sport Policy in Government and Business
Sport Consumers and B-to-B
Sport Economics & Society
Sport Business & Marketing
Strategic Change in Sport Business Management
International Sport Law & Regulations
Sports Events Design
Critical Issues in Sport and Leisure
Community Sport Development
Business Morality: Ethics and society
Sport Tourism
Sport in Healthcare Policy
WUP 01/12/2014