"I Heard in the Netherlands Everyone is Equal"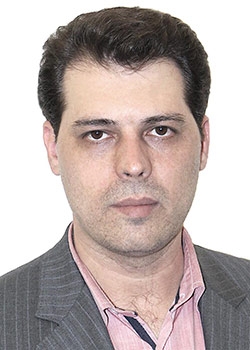 New MBA Student at Wittenborg Amsterdam Wants to Change Future of Business Management in IT Industry
We interviewed new MBA student, Sajjad Mousavi, who joined Wittenborg Amsterdam this semester after more than 15 years of experience as an IT engineer and project manager, about why he decided to further his studies at this junction of his career.
Hi Sajjad, where are you from and what will you be studying at Wittenborg?
I am from Iran and doing an MBA in Data Analytics.
What has been your impressions of the Netherlands so far? Aside from the rain?
I have heard in the Netherlands everyone is equal and there is the chance for everyone to grow.
Can you give a brief description of your career background?
I am an IT expert in the field of data networking and telecommunications. Furthermore, I am Cisco-certified with other certifications from Huawei, Nokia MACH in the different areas of 2G networks, IMS (VolP systems) WiMAX, IPTV and Huawei high-end data networking platforms.
In addition, I have been a project manager in huge and complex undertakings as well as managing different departments. Thus, you can say I have experience in managing both processes and people in different projects and working organisations. I am always open to learn and very interested in teamwork.
How did that background influence your decision to study at Wittenborg and your choice of programme?
I would like to broaden my horizons from project level to business level using proper knowledge of analysing critical business data and business management.
Why did you want to study in the Netherlands?
I did some research and found the Netherlands is the best study destination in Europe to equip yourself with an MBA.
It was mentioned that you want to change the future of business management in the IT industry. Can you elaborate?
I will try my best to innovate the industry as I would expect from anyone at managerial level to do and ultimately hope I can make a contribution to the industry in a meaningful way. Of course, I will need the best results from Wittenborg to help me develop myself.
Did the pandemic influence the ideas you had about your future and career? Did your priorities change?
Of course, COVID-19 affected everybody's life and career in one way or another. It changed me in the way that I decided to move forward more strongly to create a better future for my family and society as a whole. I hope I can benefit enough from the teachers and university to achieve my goals.
WUP 8/11/2021
by Anesca Smith
©WUAS Press