Holland in Top 10 of Countries that Prepare Students Best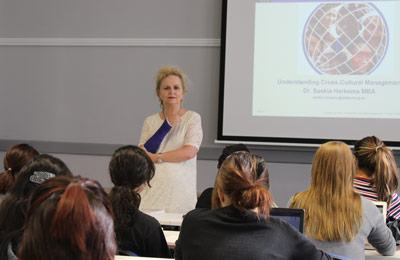 The Netherlands is in the Top 10 of countries that best prepare their students for the future, a new study has revealed.
These are countries deemed to have the most "effective" education systems, according to the Worldwide Educating for the Future Index, produced by the Economist Intelligence Unit. Countries were assessed on education policy, teaching environment and socio-economic environment.
New Zealand takes the top spot, followed by Canada and Finland. The Netherlands is 9th and Germany rounds off the Top 10. The Netherlands scored 69% for its policy environment, 77% for its teaching, and 84% for its socio-economic environment.
"The Netherlands ranks 9th because of factors like availability of career counselling for youth in schools and teacher qualifications. It maintains a high quality socio-economic environment yet could improve on teaching and policy environments," a synopsis of the report reads.
WUP 29/9/2017
by James Wittenborg
©WUAS Press