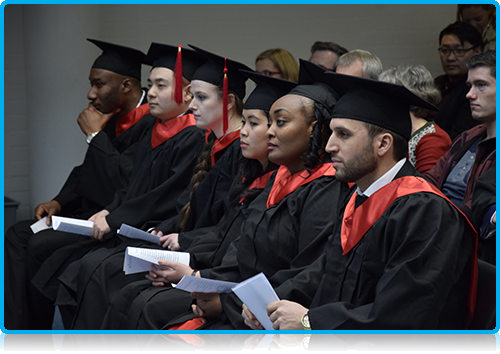 WUP 19/2/2015 - High Rise in International Students for The Netherlands - The number of international students coming to the Netherlands has risen with 8.3% in the 2014-2015 academic year with a "spectacular" growth of almost 23% in the Technology sector, the Association for Dutch Universities (VSNU), said in a press release. WUAS, having established its school of Business and Hospitality, aims to set up a school of Art and Technology in 2015 which will be developed in close cooperation with the industry.
The most popular area of study among international students remains the economy sector, attracting 27% of students admitted. Wittenborg offers an IBA in Economics and Management which is one of the pathways students can choose within the spectrum of the university's Broad Bachelor model (the Bachelor of International Business Administration). The other pathways include an IBA in Hospitality Management, Marketing & Communication and Financial Services Management.
According to a press release from the VSNU 12 680 international students came to The Netherlands in the 2014-15 academic year compared to 11 712 the previous year and 11 155 in the 2012-13 academic year.
Popular among German, Chinese students
The top 5 countries supplying international students to The Netherlands are Germany (3103), China (1072), Italy (690), Greece (679) and Britain (619). Italy has overtaken both Greece and Britain in numbers compared to the previous year. Wittenborg's top student at its recent graduation ceremony, Maike Nuyken, is from Germany.
The chairman of the VSNU, Karl Dittrich, said the growth in international students is encouraging. "It says something about the appeal and quality of our higher education system. We come close to the much-sought after ideal of a true 'international classroom'."
After Economics, the most popular study areas for international students are the Social Sciences, Technology, Language and Culture as well as Law.
Drop in British Students
Compared to last year the number of British students has dropped in contrast to 2012-13 which saw a considerable rise in students coming to The Netherlands after university fees in Britain almost tripled. Furthermore a number of English-taught degrees are on offer in Holland. However, according to Nuffic, now more British students prefer to stay in their own country.
Source: VSNU
WUP 19/2/2015
©WUAS Press
by Anesca Smith